Few days ago i wrote about "How to install android on a PC". Now i am here with an interesting title to use your android mobile as a webcam. All you need is an android mobile and an IP Webcam android app. You can download this app from android market and it is available for free. It helps you most when you are out and searching for a webcam to make a video call with your friend.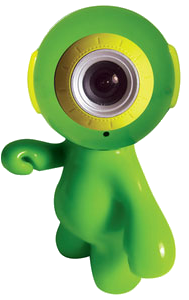 The first step you need to do is, download and install IP Webcam from android market. The installation is not a big deal though, the app is available for free. After installation you can find the IP Webcam icon in the home menu like any other android app you install. It works with Wi-Fi and cellular data of your mobile. You can customize resolution of your video, image quality and more.
Also Read, mSpy Review – Best Mobile Monitoring and Spy Software for Android and iPhone.
After personalization, you need to start the server which generates you an unique ip address. You can view the video using that ip address in your mobile browser or PC. There are multiple options available in viewing your video from a web browser. You can view directly in browser or you can view from VLC or Windows Media Player. Also you can capture the particular frame in your video.
Note: Only you can directly view the videos in Java enabled browsers (firefox, chrome, etc).
If you want to use that video for skype or any other video calls from your PC you need a driver which is available at the developer's site. It will stream the video from your mobile phone to video calls. The software works only on the windows platform. If you using your mobile browser and need to use that video for your skype call or any video chat you can stream straight away by using that ip address
The above screen shot from developer's site would explain you the process involved in streaming the video from your mobile to video calls. The driver will not work with the latest version of skype. So skype users can use some alternate drivers like MJPG (or) ManyCam.
Hope my article will help you sometime when you don't have a cam ready in hand 🙂 . Thanks for reading, feel free to post your doubts and suggestions.
You may follow us on Twitter or like us at Facebook to get more Android news and updates.