Android OS is not a resource hungry by default, but the manufacturers who customize it makes it hungry and the apps that we users install also makes it consume more Battery, Memory and CPU power. It wont look good, user friendly when you use default android os all the time, so customization is necessary in design and features across the mobile phone. So it is better to get a bigger battery on your android mobile phone than considering to turn off 3G, reduce display brightness and avoiding installation of Apps and GPS usage.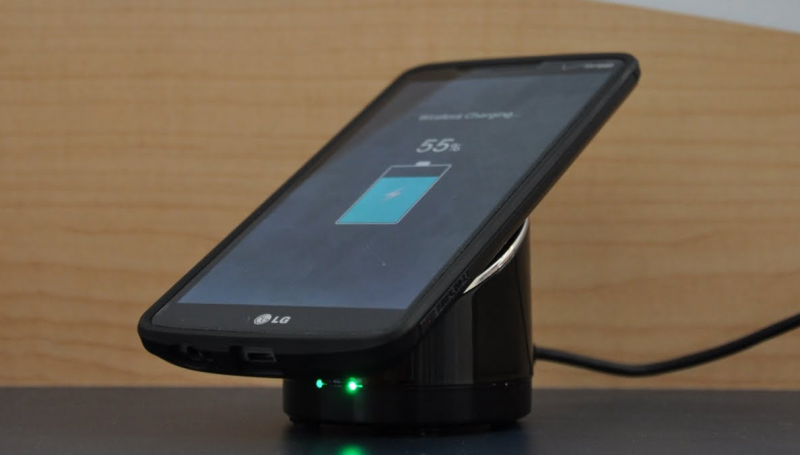 We bring you the list of Android Smartphones with 3000 mAh battery capacity to help you stay online using your 3G Cellular Data or WiFi data all day. I used Moto E and the battery was big disappointment for me. But Moto X served the purpose very well and allowed me to stay online via 3G for more time in a day with its 2600 mAh battery capacity.
Also Read, mSpy Review and 15% mSpy Coupon Code Discount, Best Spy App for Android and iPhone.
So i thought to come up with a post to recommend you few best android mobiles with 3000 mAh battery capacity. It is highly necessary to have minimum of 2600 mAh or 3000 mAh and more in a smartphone these days with tons of applications that uses GPS and gathers various data about you 24/7 running online and offline.
Android Mobiles with 3000 mAh Battery
Here we have hand picked few best android mobiles with 3000 mAh Battery available for ordering. Most of the models suggested here are running latest android os version of kitkat and some will get lollipop as promised by the manufacturers.
OnePlus One
Started out something small and became so popular where 1 million OnePlus One sold in 2014. The developer team also announced recently, there will be two more new models coming in 2015. Aimed to be the android flagship killer smartphone that became favorite for millions of users mainly because of its hardware specification. Its a powerfully loaded smartphone with more processing power, memory and gorgeous display to enjoy watching your favorite movies and videos. Also the camera delivers excellent pictures and videos to capture your life memories and special events.
OnePlus One comes in 2 colors with 2 different storage options. Invite based reservations makes it complicated for people but the stocks are available in most of the countries. 16 GB version comes in Silk White and 64 GB comes with Sandstone Black color choices. OnePlus One has 3100 mAh Battery for all day usage and the customized android version running in the device helps you get better battery backup as well. The device is 8.9mm thin, 5.5 inch display with 401 ppi. Its a 1920 x 1080p full hd display.
Price: $300 (and above)
GET IT: from Amazon
LG G3
It has the best 5.5 inch display with 2560 x 1440p screen resolution (538 ppi) that makes your Photos and Videos look stunning. You wont notice the bezel a lot as the screen covers edge to edge in four corners and makes your video watching experience great. Its slim, weighs less and excellent to hold it for reading books and articles.
Quad-core 2.5 GHz processing power, 2GB RAM with 16GB model and 3GB RAM with 32GB model, 3000 mAh battery and 13 megapixel camera for taking stunning pictures. Again the display is one big reason why you should consider LG G3 over other smartphones. It comes with Android 4.4.2 kitkat running and LG will update this phone with Lollipop.
Price: $389 (and above)
GET IT: from Amazon
Lenovo S930
It has a 6 Inch humongous display that definitely replaces your android tablet. Lenovo android smartphones are slowly getting popular in many countries. Their pricing and budget smartphone ranges are convincing to people who look for decent performance in their new smartphone. Lenovo S930 has 6 Inch IPS HD Display with 720 x 1280 screen resolution, 1.3 GHz Mediatek MT6582 Quad Core processor, 1GB RAM, 8GB Internal Memory, 8 Megapixel camera and 3000 mAh battery for all day usage.
Lenovo S930 has decent specification and the pricing is also affordable for a decent smartphone with Android Kitkat OS installed. You can find more cheaper deals at amazon for this smartphone.
Price:  $169 (and above)
GET IT: from Amazon
Lenovo Vibe Z K910
This phone comes with Qualcomm Snapdragon 800 processor. Beautiful sharp display that produces vivid colors to let you know watching Photos and Videos. Lenovo Vibe Z K910 is a dual sim android smartphone with 2GB RAM and 16 GB built-in storage. The screen size is 5.5 inch with screen resolution of 1080 x 1920 pixels and 401 ppi for sharper images.
13 Megapixel camera for taking high quality pictures and the dual sim feature supports WCDMA and GSM SIM Cards. K910 has 3050 mAh battery which is sufficient for all day usage without worrying about the phone charger. Lenovo Vibe Z K910 is available in most of the countries and you can find cheaper deals at Amazon.
Price: $263 (and above)
GET IT: from Amazon
Asus Zenfone 6
Its not just the phone that looks beautiful, also the android customization in Asus phones look gorgeous too. The home screen brings notifications and quick access to your favorite apps to front with clear and crisp design. Previous generation asus zenfone 4 and 5 are one of the top sellers in many countries. But many reported the battery as one negative side. The latest asus zenfone 6 fixes that negative part and brings 3300 mAh battery capacity to make sure you stay in 3G cellular data usage all day without worrying about battery backup.
Asus Zenfone 6 promises to deliver 28 hours of talk time in 3G, 398 hours of standby and supports up to 64GB of storage expansion via memory card. This is a 6 inch phablet smartphone which will definitely look humongous but the slim factor makes it better to hold and carry it in your pocket.
Powered with Intel Atom Z2580 2 GHz processor and 2 GB of RAM with 13 megapixel Camera. The display is an IPS capacitive touch screen with 720 x 1280 screen resolution and has 245 ppi. Overall its the best budget android smartphone with 3000 mAh battery available.
Price: $255 (and above)
GET IT: from Amazon
Sony Xperia Z Ultra
Love Sony Products? Sony Xperia Z Ultra will be your best Phablet Android Smartphone that has the screen size of 6.4 inch that has 1080 x 1920 pixels as screen resolution and 344 ppi for delivering excellent picture quality and video quality. Also, the pictures you take on this 8 megapixel camera will look amazing on your phone and in computer as well. Sony Xperia Z Ultra has 3050 mAh battery, with its stamina mode it can deliver up to 14 hours of talktime in 2G and 16 hours of talktime in 3G.
Music playback time is up to 120 hours and Triluminos display with X-Reality engine produces sharp and vivid colorful pictures to ensure you enjoy movies and Youtube videos on big screen.
Price: $299 (and above)
GET IT: from Amazon
Sony Xperia Z2
Xperia Z series phones are very popular, mainly for their water proof feature. You can take under water HD videos and photos using Sony Xperia Z2 android smartphone. Sony has Z3 currently in market and will release Z4 in mid 2015 still, Z2 is the best smartphone from sony and has decent hardware and specification to run Android smoothly for all your tasks.
Xperia Z2 comes with Android 4.4.4 kitkat and promised to receive the update Android 5.0 Lollipop. It has Triluminous Display and X-Reality Engine for producing the same vivid, super sharp, colorful images and videos on the 5.2 inch screen. It has Snapdragon 801 Quad-core 2.5 GHz Krait 400 processor with 3GB RAM installed. Supper memory expansion of up to 128 GB. The camera is 20.7 megapixel with LED Flash, so your pictures will definitely look gorgeous when you take using this mobile camera.
4K Camera: Xperia Z2 comes with an advanced camera that lets you record 4k videos using your mobile phone.
Sony Xperia Z2 gives 15 hours of 2G talktime and 19 hours of 3G talktime. You can enjoy music and videos anytime anywhere with its 3200 mAh battery capacity. Simply turn on the Stamina mode which is exclusive for Xperia phones to get more battery juice when you are on traveling.
Price: $400 (and above)
GET IT: from Amazon
Oppo Find 7a
Similar to OnePlus One, Oppo Fina 7a is a power packed device that focuses on delivering best performance in all means. This has close to 3000 mAh battery, which is 2800 mAh and delivers excellent battery backup for all day usage. There are minor hardware changes compared to its another model which is Oppo Find 7. The 7a is $100 cheaper and has most of the features than its higher end version.
It has 2GB RAM, Snapdragon 801 Quad-core 2.3 GHz krait 400 processor and Adreno 330 GPU. It is 5.5 inch IPS LCD Capacitive touch screen with a screen resolution of 1080 x 1920 pixels and 401 ppi. 13 megapixel camera takes beautiful pictures with its dual led flash it performs well in indoors too.
Price: $612
GET IT: from Amazon
Thanks for considering our recommendation. We believe the hand picked list of Best Android Mobiles with 3000 mAh Battery capacity made your job easier to selecting your next new smartphone. Do share your feedback in the comment box below after choosing the best one for you. Also, dont forget to share a word about this page in Twitter, Facebook and Google+ with your friends and followers. Have a wonderful day.