Android Tablets are one of the Top selling gadgets around the world today. Android Tablets fit into the budget for many of us at the current economic situation and comes with the worlds no 1 open source mobile operating system Google's Android OS.
People are very much eager to gather information rather than getting deeper into it. They should know what's going on around them to answer others formally but not to do a research and get a degree on it. Most common assistance for them are magazines and dailies. If you go a step further then surely you will find books and then comes the Google. Its a very common act among people to modernize their behavior and there comes the necessity for E-Magazines and E-Readers . When we are moving in this technology world with all pleasure and leisure made productive surroundings for us what's wrong in using that?
Best RSS Readers for Android Tablets
There is always a need for things what you were about to do in this technology world. It may vary from a mountain to a hot dog but each carries a reason with it. You may wonder the task to be done is so handy when it comes to you rather than a lot of background works to be done on it to reach you. In that order we have two things in our hand to make our day even more productive and with truism. This post is to provide 5 best E Readers for your Android Tablet.
Taptu
If you are looking for a clever E-Reader service which will be satisfying the needs in terms of your latest interests in one place. Taptu is a social news feed reader which got even more better when the social plugins along each article is been featured. Taptu makes you to be in touch with all your favorite blogs, articles, newspapers, and magazines in social stream. Another best feature of Taptu is to DJ your news with which you can customize a lot of variety news on your RSS. (Go to Taptu)
Feedly
Feedly is a simple news reader for creative minds which is simple, fast and a flexible tool for all the readers. It is possibly done why the means of Minimalist. This is a simple feature which helps to sort out the brief notes of all the top news and helps the user with a nugget of the information to make the time productive. Social media plugins are obviously incorporated with which you can instantly share the best things with your friends in social networks. (Go to Feedly)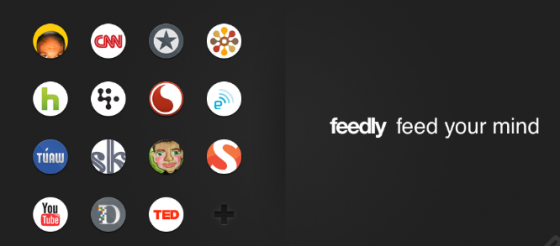 Feedsquares
Feedsquares is a Atom RSS feed burner which helps to bring in your favorite magazines and articles from various weblogs right into your tablet. The application helps to synchronize the article share and your interest with corresponding field. You can get a fast loading with image preview to all the posts and there by sharing it to the Google Reader instantly. (Go to Feedsquares)
News360
Probably a very less number of downloads so far but it doesn't meant that this is not a great app for your Tablet. News360 is a next generation news aggregation. News360 is specially meant for Honeycomb tablets and you can have a great experience by using it which can bring 7000 variety different news on your desk from various other sources. News360 has a sync with Facebook, Evernote and Google Reader to collect your interest automatically whereas it will ask for your suggestion also. (Go to News360)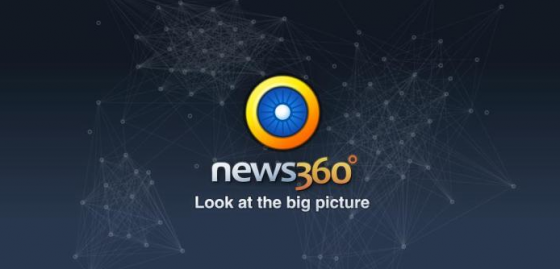 This is a simple list bringing the collective eReaders for your Android tablets. Most of the Android tablets have got honeycomb version of operating system and which means they are standing next to iPad by means of resources one can use in a Tablet. Here we didn't included the Pulse reader as it is very common among the Tablet users.
Thanks for reading and please do share this post on Facebook and Twitter.