Rooting is something that makes all the mobile users go gaga over Android. One of the most important things that most of the "Geeky" mobile phone users love is the option to get root access to his/her mobile phone. Fortunately, Android mobile phones can be rooted and once rooted, the user gets infinite gems. The sky's the limit. Rooting gives the users access to lots of root-only apps available on the Google Play, gives supernatural powers to the Android device, makes the Android device to work really fast and a lot more.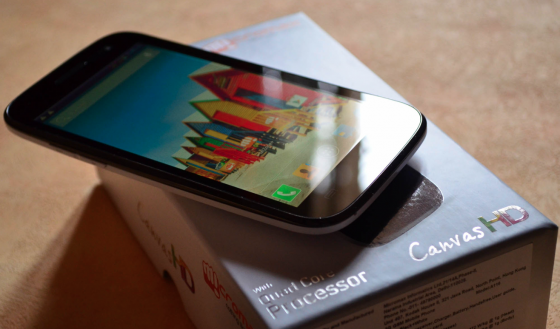 Once you root your Android device, you'll get to know that your Android device is capable of performing infinite number of awesome things that you never thought of. The boxed Android device from the manufacturer looks old-fashioned once you root your Android device. You will get ultra cool options to completely delete your apps, give your Android device is a completely new look with the custom ROMs like CyanogenMod and a lot more.
As I said earlier, Rooting is "the" reason why most of the mobile users consider buying an Android device. Now lets get on to the topic – Rooting your Micromax Canvas A110 and A116.
About Micromax Canvas A110 and A116
It was just a few months back when these two devices hit the market, and till date they are selling like hot cakes! Micromax, an Indian manufacturer, has indeed put a lot of effort to bring these two powerful Android devices at a cheap price, making it available for anyone. Priced at 10 – 15K, these two devices are bundled with dual core and Quad Core CPUs, ultra cool cameras with 5 MP and 8 MP and a lot more. Rooting these devices is sure to give a "boost" to these devices. You can see the micromax a116 canvas hd unboxing and quick review here.
Note: Caution to First Time "Root"ers: Make sure to keep in your mind that rooting your Android device will void your warranty. But you can always reinstate your warranty by un-rooting your Android device. And also, the rooting for these devices should be done on a Windows OS.
How to Root Micromax Canvas A110
Step 1: Download the Root Package (forum.xda-developers.com/showthread.php?t=1886460) first. (The root package is mentioned in that XDA developers post – Click the words "Root Package")
Step 2: Extract the Root Package on your Desktop.
Step 3: Enable "USB Debugging" on your device by heading to Menu > Settings > Developer Options > USB Debugging (If you are not able to click on the USB Debugging button, make sure to enable Developer Options first and then you will be able to enable USB Debugging)
Step 4: USB Debugging is now enabled. Now use your USB cable to connect your Micromax Canvas A110 to your computer.
Step 5: Now head to the extracted folder on your Desktop and run the file "RunMe.Bat" The Windows Command Prompt opens up.
Step 6: Choose the "Normal mode" from the available list of two modes.
Step 7: Next, follow the on-screen instructions.
Step 8: Your device will be automatically rebooted after the process is over, if not feel free to reboot the device yourself.
Step 9: That's it! Your Micromax Canvas A110 now has the full power! Have fun hacking and tweaking.
How to Root Micromax Canvas HD A116
Rooting your Micromax Canvas HD A116 is pretty much the same as rooting your Micromax Canvas A110
Step 1: Download the root package (www.mediafire.com/?cnvohexs662qvo9) and extract the folder to your desktop.
Step 2: Enable USB Debugging as said earlier.
Step 3: Connect your device to your computer using USB cable.
Step 4: Run the file "RunMe.Bat" in that extracted folder named "Root_with_Restore_by_Bin4ry_v18.7z"
Step 5: The Windows command prompt opens up and choose the "Normal mode"
Step 6: Once the process ends, reboot your device.
Step 7: That's it, your device is now rooted. Have fun with root access.
Step 8: And one more thing, if you ever wanted to unroot your Micromax Canvas HD A116, open the same file "RunMe.Bat" and instead of choosing 1 – Normal mode, type "x" and click Enter. This will unroot your device.
The unroot procedure given above is only for Micromax Canvas HD A116. We are not sure about unrooting Micromax Canvas A110. Try the same, if you want to, at your own risk. If you found this rooting procedure helpful, do make sure to share this post with your friends too so that they do can have the best possible fun with their Micromax device.