Update:  WindowsAndroid is a new software for Windows Vista, Windows 7 and Windows 8 that allows you to install android ICS (Ice Cream Sandwich) on Windows PC without any complex steps or procedures. Give it a try today.
Update 2: You may also like to read How to install Android 4.3 Jelly Bean on PC.
Android mobiles are everywhere today. This Google mobile operating system become one of the best alternative for Apple iPhone. On Sep 23, 2008 the first version of android was released. Within these three years Google has released five different versions of android. All these versions had a great improvement from the previous ones. Android is an open source operating system and it is developed by leading mobile companies like HTC, Samsung, Sony Ericcson, etc. Android is the most popular operating system next to iOS.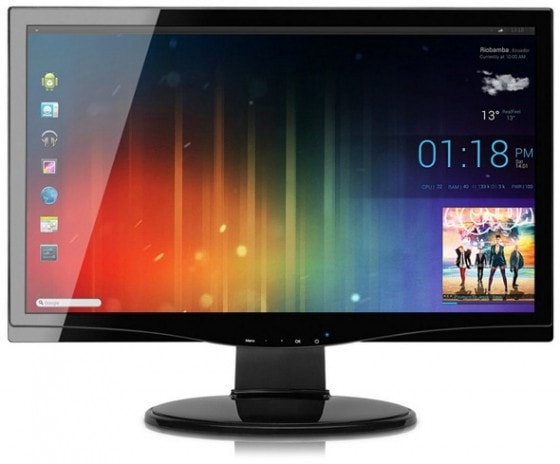 Ice Cream Sandwich
is the latest version of android released by Google. It has improved a lot from its predecessor ginger bread.
Gingerbread
users faced a lot of hanging problem with their
mobile
phones due to its poor interface. In
ICS
the
user interface
and the
multitasking options
has improved a lot from gingerbread. Also the widgets and folders have improved from its older look. Previously I wrote an article to
install Froyo version of android in pc
. That has got a good response from more numbers of readers. So today I'm going to tell you
how to install android ICS
on your personal computer.
Also Read,
mSpy Review
– Best Mobile Monitoring and Spy Software for Android and iPhone.
Tools Required to Install Android ICS on PC
Tool 1: Android ICS 4.0
Tool 2: A Compact Disc (CD) or A USB Device
Install Android ICS on PC
Step 1: Download android ICS as an iso file which will help you to burn your live CD. You can download the iso file from android-x8
Step 2: In order to extract the iso file into a CD or a USB Drive you need to download a software called UNetBootin which is available for windows, linux and mac. You can download it for free.
Step 3: Now you have to install the UNetBootin in your windows machine. After installation you will get a screen as shown below. You have to locate the iso file also the drive (either cd or usb drive) where you need to extract it.
Step 4: After locating your iso file and your drive it will start extracting the files into your disk. Once the process is completed you can start installing the Android ICS in your PC.
Step 5: The iso file will be extracted to your flash drive. Now you have to reboot the system with the flash drive. Enter into bios mode and change the boot settings to boot from flash drive. This will give you a screen exactly as shown below.
Step 6: Either you can install the OS into your laptop or you can run the OS without installation. First time it's better to try the OS without installation. After you select the option you have wait for a couple of minutes and it will redirect you to your desktop as shown in the screenshot below.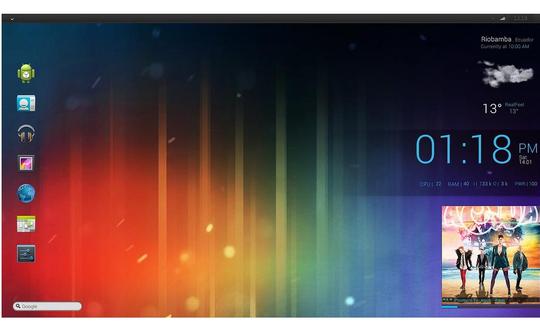 Some of the default apps will be available there in the desktop.  You can download your favorite apps from Google Play and you can enjoy all the resources from android in your desktop. One more advantage is you can carry this OS anywhere and use it in any laptop or desktop without installation. Internet connection is must for downloading any apps from Google play. Also you can use your webcam and mic for voice and video chat.
These are all the steps to install Android ICS on your desktop. Try this in your laptop or desktop and do share your comments and doubts about this tutorial below. Thanks for reading and you may now share this post with your friends to let them also try this method to get the worlds fastest growing mobile operating system on their computer and play with it.