Olipad launched by Olivetti a week before, hits European markets today.  This is the first tablet to represent Italy. Seemed to impress Business people, it also has features for the tablet lovers. There's lot of features that may appeal Olipad better to other European Tablets. First the look and graphical performance of the Nvidia processor make us feel a smoother user experience, specially for reading e-books. The Tablet lands with some pre-installed applications for web browsing, e-mail, reading e-book, social networks and also tons of customizable applications are available in the product Website.
Dedicated to the Business people it has numerous applications such as  Digital Catalogues, Signature Workflow management, Sales Force Management.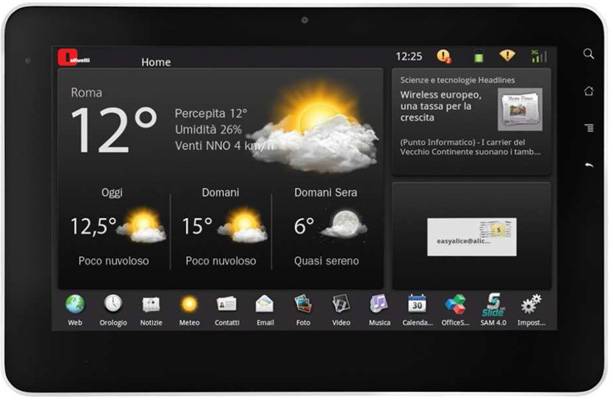 Olipad Specification
Dual Cortex A9 NVidia processor
Android OS 2.2.2
10″ , 1024 x 600 display
3G, Wi-Fi and Bluetooth Connectiviy
USB/SD Card and HDMI ports
Olipad comes with an opening price of 399 euros. For me its a good price offered for its features and users trying for a new tablet may consider this as a good alternative to the older models. May be for people feel like trying an iPad Alternative, can prefer Olipad.