Brainbench, the famous elearning certification provider has announced a giveaway in their website that starts from today. We recently wrote about "Brainbench Promo Code for August 2010" and here another update from the team where you can enter into the contest of winning a "Amazon Kindle" simply by taking their IQ Beta Test.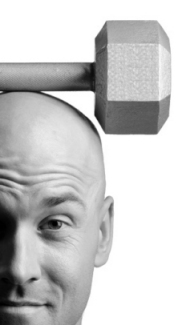 Help us by evaluating our latest IQ test and you will have a chance to win a Kindle
Brainbench needs your help beta testing our new IQ test. This fun, multiple choice test consists of only 30 questions and will measure your general IQ by testing your inductive reasoning proficiency.
Your scores will be showin immediately upon completion.This test is hosted on Brainbench's parent company PreVisor's Select2PerformTM testing platform. Beacuse the test is on our parent company's site, you will first need to register with PreVisor. As a beta participant, your information will be used for research purposes only and will not be shared with any outside party.
For your effort, we'll enter your name in a drawing to win a Kindle!- Brainbench
Register now at Select2Perform and enter into the contest now to win Amazon Kindle.