Dell Ultrasharp U2715HM
Dell monitors are very popular among professionals and in corporate offices you can see it everywhere. IT Companies and other business sectors prefer Dell Monitors for their after sales service and support. Dell offers best picture quality and decent pricing for their products. And Display monitors have  a great brand look and user experiences with Dell. Here we have Dell Ultrasharp U2715 which is a popular 2560 x 1440 monitor among Gamers and Professionals. Its a big display and has thinner frame to present the content in the monitor sharp and clear to viewers.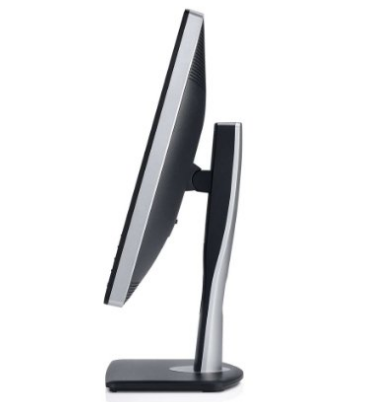 Dell U2715 has its previous generations but this one is quite successful than others. Brilliant picture quality and sharp texts for long time writing, designing and editing. Dell Ultrasharp U2715 is a WQHD display monitor that can be your best apple cinema display thunderbolt alternative. Offers great comfort and IPS Panel gives best viewing angle. Fully Adjustable Swivel, Tilt, Height and Pivot functionality.
I recommend this monitor to you specially for its connectivity features. If you want to connect your Playstation, Apple TV, and other HDMI devices and make this monitor all in one and want to switch among those devices easily then order Dell Ultrasharp monitor right now.
At a very little difference, you may consider Dell Ultra HD 4K Monitor for your iMac, Macbook or Mac Pro setup.
Ports: 2 x HDMI, 1 x mini DisplayPort, 1 x DisplayPort, 1 x DisplayPort Out, 5 x USB 3.0 Ports + 1 Upstream USB 3.0 Port.