Acer XG270HU omidpx 27-inch WQHD AMD FREESYNC (2560 x 1440) Widescreen Monitor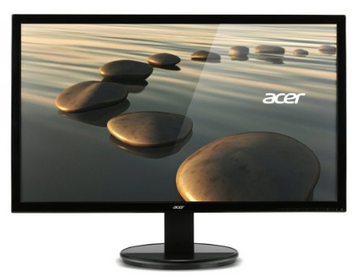 Acer is a famous brand when it comes to Display Monitors. They never fail to participate when we talk about affordable and cheaper 1440p led monitors. Acer K272HUL is a 27 inch WQHD Display that can be your alternative to thunderbolt cinema display monitor from Apple. This K-series 27 Inch LED monitor from Acer packs stunning 2560x1440p screen resolution and let you enjoy watching movies in its Wide screen that is 16:9 ratio with 6ms Response Time.
You may also be interested to check out the Acer 27 Inch 4K Ultra HD Widescreen Display Monitor at $100 extra.
Ports: 2 HDMI, 1 DVI, 1 Display Port (in) and 1 Display Port (out)