Monoprice 2560 x 1440 IPS Display Monitor

Monoprice IPS Display is a WQHD 1440p display that is meant for serious gamer or professional graphic artist. This is one good monitor that serves the purpose and the display is made by LG. Another great display to recommend for you that delivers excellent 178 degree viewing angle in both horizontal and vertical planes. Maximum brightness level of 440 cd/m and up to 80,000:1 dynamic contrast ratio packed well in this monitor. LG is a leader in display technology, so you can experience every bit of it while using this display monitor.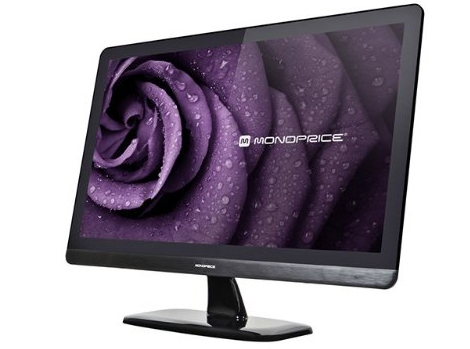 No dead pixels reported so far but the bezel around this display looks bit too much. It should have been thinner to make it even more attractive. But the price of this monitor is still attractive. VESA Mount compatible. This monitor has no DisplayPort, so if you want to connect your macbook or imac make sure you get a Dual Link DVI Cable for better screen resolution.
Ports: HDMI, Dual Link DVI and VGA