How are you doing?
Getting your WooCommerce store built was pretty easy, right? Because that's what you get from the web's most popular eCommerce plugin. But scaling your online revenue will not be that easy and I'm pretty sure you'll agree too.
Well, in this blog post i want to share some potential marketing ideas to make your online sale go sky-rocketing with the help of an amazing WordPress Plugin. Discount Rules for WooCommerce PRO WordPress Plugin is very powerful and a must have for your eCommerce Website.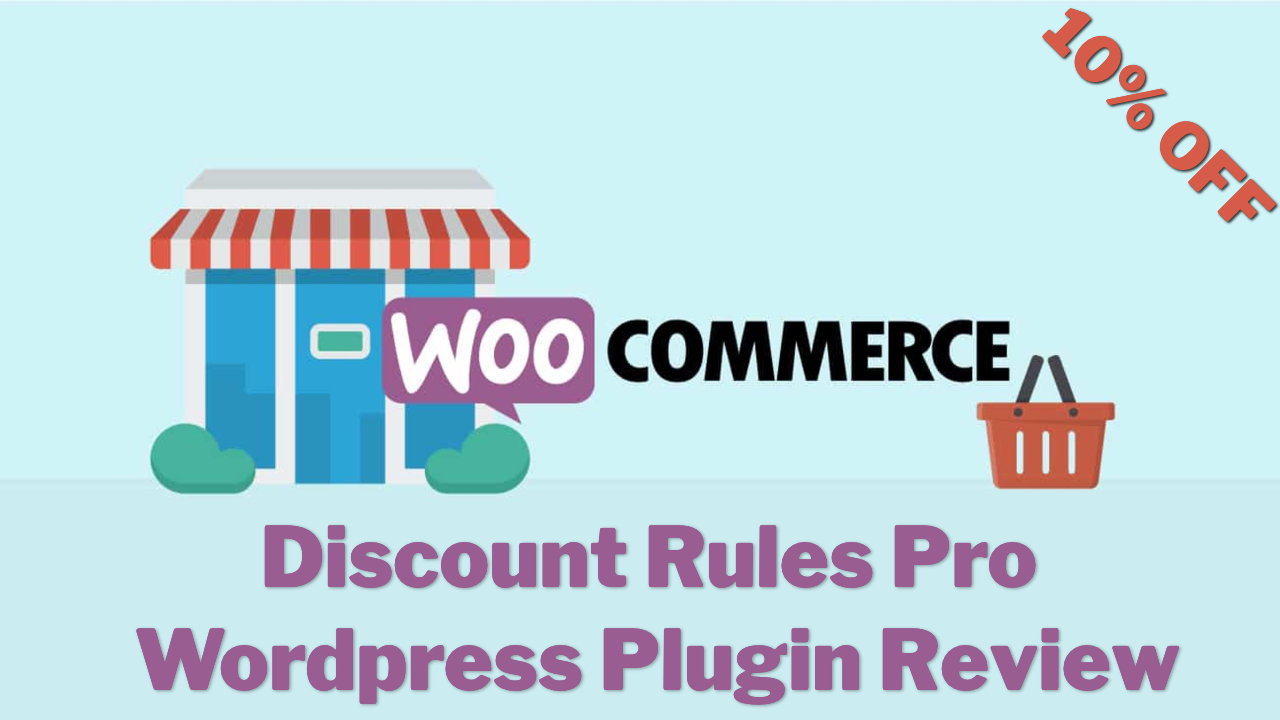 At the end of this Post, i do have a surprise for you :). An Exclusive Discount Rules for WooCommerce Pro Plugin Coupon Code to avail a nice Discount with your purchase today.
So,
What's needed to power up your eCommerce store?
Hold On,
Before that, do you know what's the biggest marketing strategy followed by most popular eCommerce brands?
1. Discounts
2. Dynamic Pricing
3. Extensive Support Features
Yes, the above 3 makes the core marketing strategy of every eCommerce store.
Now, let's funnel these eCommerce strategies to WooCommerce in this post.
WooCommerce & Discount Rules PRO Plugin
The reason for WooCommerce being a popular eCommerce plugin is that it allows you to create the widest range of online discounts.
Is that it?
No.
That's what you would hear from most posts on the web. But, the actual reason for WooCommerce popularity is that it supports your online store with plugins featured for all your eCommerce store requirements.
WooCommerce by default will allow you to create simple discounts rules and coupon offers. But, your store actually needs the support of featured discount plugin when you want to create advanced WooCommerce discounts.
This is one WooCommerce discount plugin which has its own popularity in the community. The biggest reason for the success of this plugin is that it's completely built based on customer feedback and suggestions.
With over 10000+ active installations (during the time of writing) this is the most popular WooCommerce plugin you could see in Google results.
Want the name?
FREE DEMO Discount Rules for WooCommerce
Discount Rules for WooCommerce PR
Discount Rules PRO is an advanced discount plugin that supports you to create every possible WooCommerce discount scenarios. Ranging from simple percentage discounts to advanced bulk pricing deals, discount rule PRO plugin has the most simple steps to create discounts.
Some of the advanced WooCommerce discounts you can create with this plugin,
Product category discounts –  All products in your WooCommerce store will be listed under specific product categories. You can create price based discount and percentage discount for each of the product category.
Customer specific discounts – The variation plugin allows you to create discount based on your customer details like shipping address discounts, customer email based discounts, WP user role discounts.
Store-wide BOGO –  FREE is the most loved discount. How about a store-wide BOGO?
Sounds Cool?
This WooCommerce plugin has the simplest steps to create your store-wide BOGO discount. The customer gets a FREE product on shopping a BOGO discount.
Sign-up discount – 
Customer Acquisition is the biggest task in any online business. So, how to retain your new customers and make them as your forever customers? Discount Rules PRO says to add sign-up/ First order discount in your online store.
That's not the end, fellas.
This plugin has got amazing dynamic pricing features too.
Dynamic Pricing and Discount Rules PRO plugin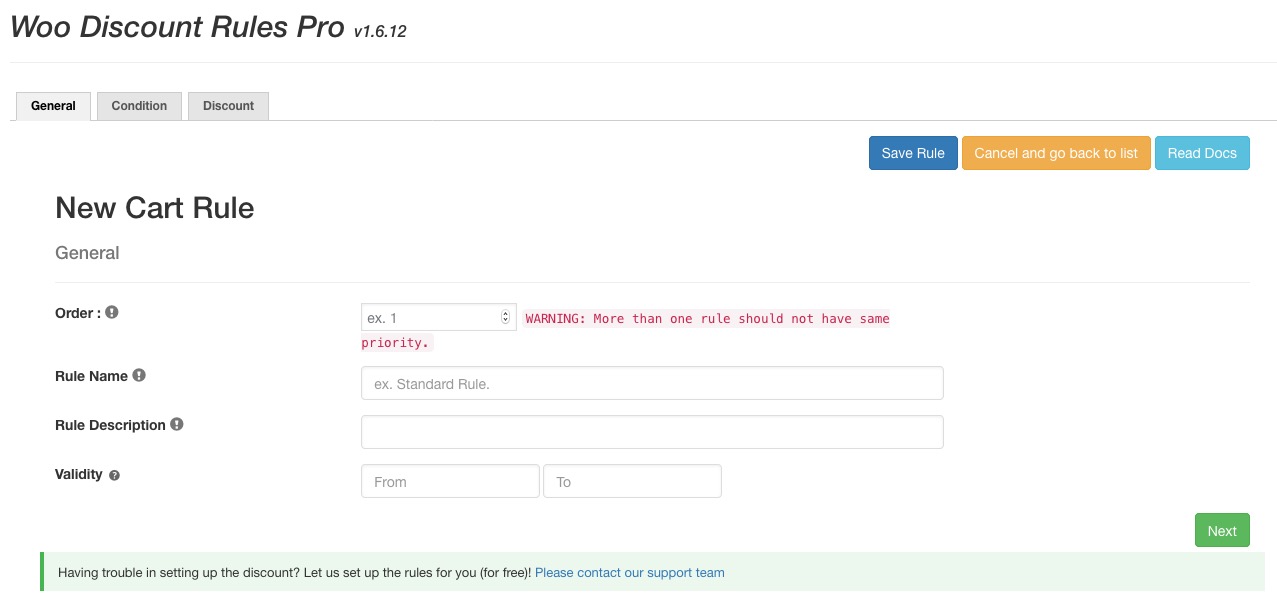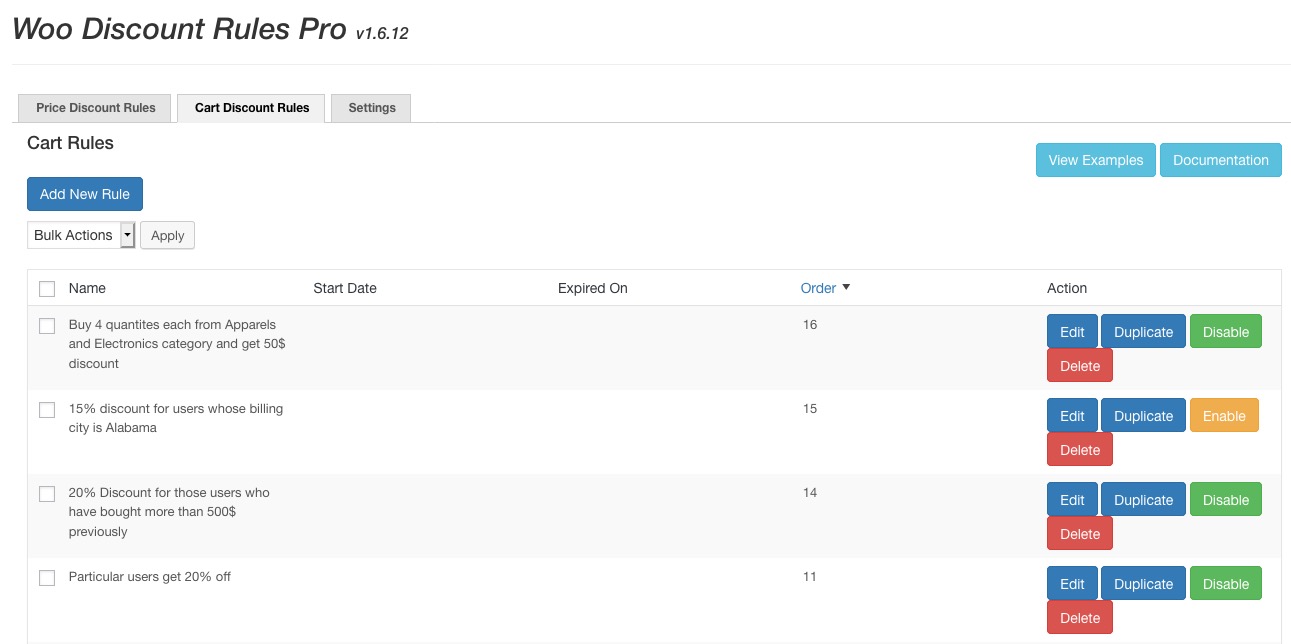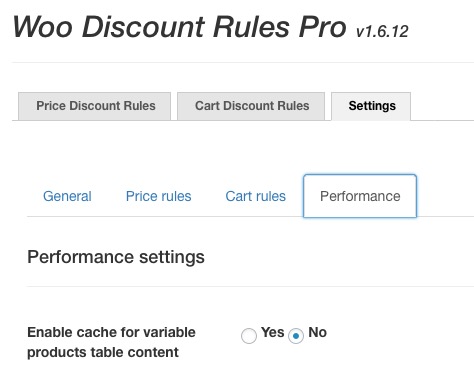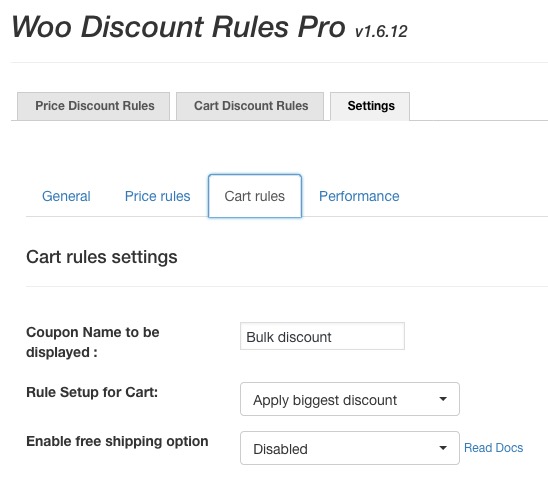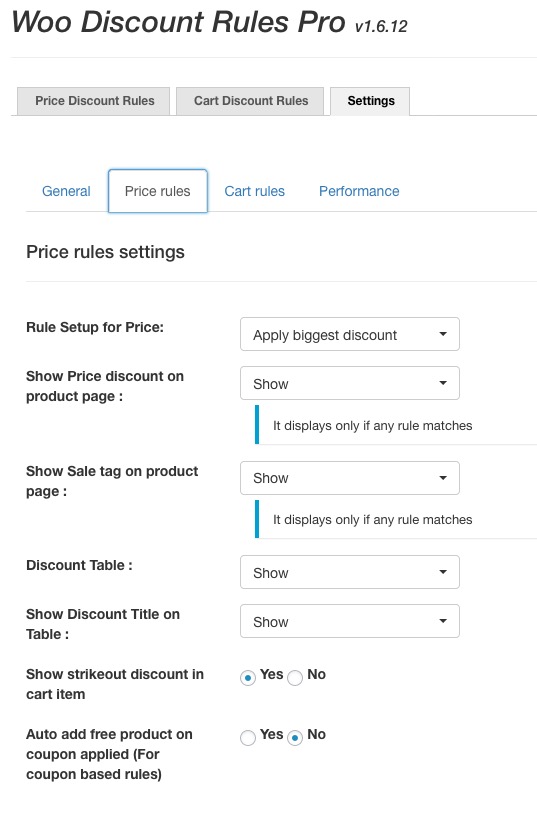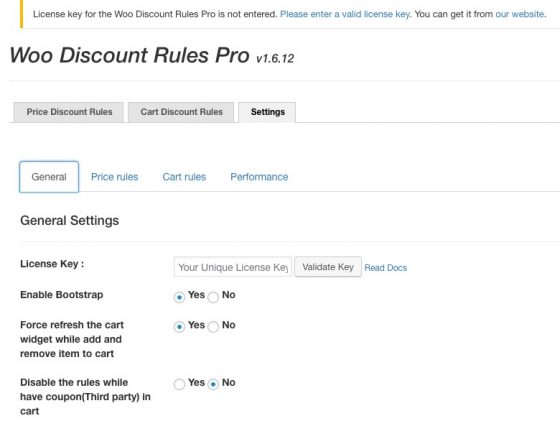 If your eCommerce store is still trying hard with static pricing strategy, then the truth might be painful. Static pricing is outdated and will not help to boost your online revenue.
Dynamic Pricing is the marketing strategy that every eCommerce store relies on to boost sales conversion. Customers are not gonna love your brand if the prices and discounts remain static. Altering the pricing of products and creating variable discounts for customers is the one idea to go WooCommerce PRO.
Want to try dynamic pricing model in your WooCommerce store?
Well, you don't need to go in search of a separate plugin to create your dynamic pricing.
Discount Rules PRO is a dynamic pricing plugin and can create all the variable pricing discounts in your online store.
The following are some sample dynamic pricing discounts,
Volume Pricing discounts – This is the most common type of dynamic pricing discount in WooCommerce. Creating variable discounts depending on the product quantity is volume priced discount. In bulk quantity discount rule, the customer gets more discount when they shop more.
Download Discount Rules for WooCommerce
Can you see the way to sell more?
Cheers!
Cart total discounts – This is a special discount rule which you can create with discount rules PRO plugin. Cart discounts are offers that are applied on the cart page of your WooCommerce store. Now, you can encourage customers to shop more by creating discounts based on cart total, product line items in the cart and more cart conditions as well.
Next Order discount – These are discounts that are created based on your customer's previous purchase history. The offers can be based on previous order totals, previously purchased product and previously purchased item quantity.
Multiple Coupon discounts – Discount rules PRO is a smart coupon plugin which supports you to create one coupon/promo code and use it for multiple store discounts.
Extensive Support Features
What I'm going to say is one PRO feature of this WooCommerce variation plugin.
I bet!  This WooCommerce discount plugin has the best support team in the entire WooCommerce niche.
Actually, it's the support team of discount rules PRO that needs to be credited for the quick scale of 10000+ active installations. Well, if you want some stats, here's something for you.
What existing Users of WooCommerce Discount Rules Pro Say about their After Sales Service?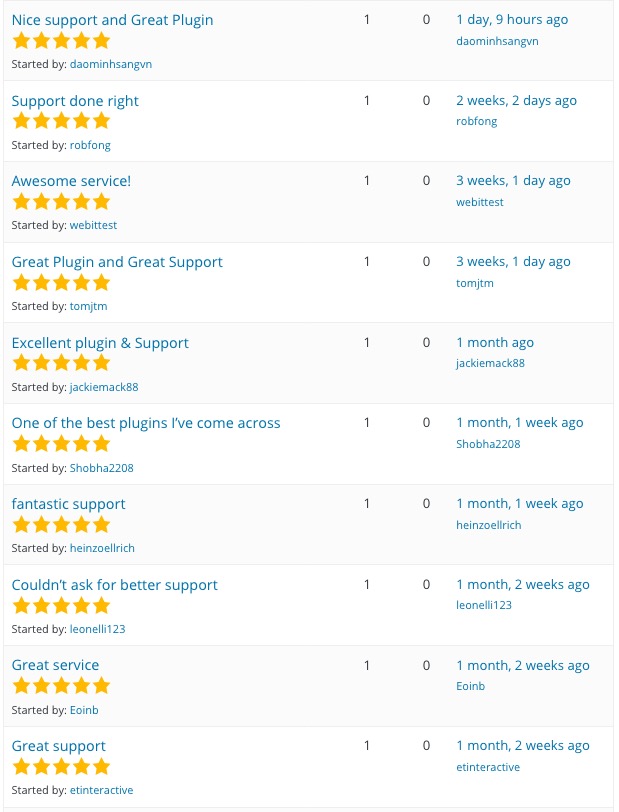 More to it,
100% Money Back Guarantee
Discount rules PRO assures you with a 14 days 100% money back guarantee. Also, get flat 10% OFF with our exclusive Coupon Code: DAILYTUT while checkout.
Download Discount Rules for WooCommerce
I better advice you to give the plugin a try coz' Giving it a Try is the Only thing that pushes you Forward!
---
You may also like to Read