I am sure most of you would not be aware of the SEO Terms used in the Internet industry, so I have decided to come  up with a small guide to explain important terms used in SEO. Learn the basic terms and understand more about it today. This SEO for Beginners article will be very useful and do check the links added in each sub titles to know more about it. I have decided to give that in two series, so here is the first of that,
Update: Link Assistant SEO Powersuite Discount Coupons 70% Offers included here. Hurry up and save on your SEO Powersuite License Key purchase today.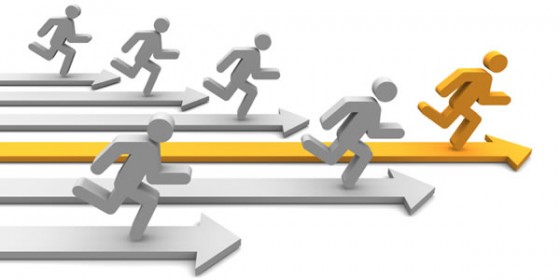 Search Algorithm

In short, is known as algo, and is a program that is being used by search engines to determine which pages are best suited to be pulled out for the given search or query. You may also try softwares like WebMeUp or SEO Powersuite to get some better ranking and linking statistics about your keywords and website.
301 Redirect
This is the code for a permanent server redirect that is mostly used for canonical issues. This solution has been made as an alternative address for a web page, which is found in the .htaccess file on the apache servers.
Anchor Text
This is the visible link that you see on the text in the web page. Search engines look for these anchor texts and based on the usage and the relevancy of the referring site and of the link to the content of the landing page for identifying more apt pages. Ideally anchor texts, referring sites and landing page will have common keywords.
Alt Text
This denotes the description of a graphic, unless the image is not displayed or is being able to be downloaded because of the bandwidth. This is very important as this will let you know about, importance of the image that is not being displayed and you will be able to tell something about the picture from the text that is being displayed instead of the image. Technically, they are advantageous for telling something about the pictures to the search engines also. Nevertheless, they are also important when special web browsers are being used for visually challenged people.
Google Analytics
This is a program that assists in gathering and analyzing data about website usage. Google Analytics is one such program and they have a numerous features, are very popular and also come at free of cost.
Authority
This is also known as trust, link juice and Google juice. This is a measure of the amount of trust that a site is being credited for a particular query. This is measured from the amount of incoming links from other trusted sites. Read more about how to increase domain authority of your blog.
Back Links
This is also known as inbound link or incoming link. In short, this is best described as the link from another page or site.
Bounce Rate

This is a measure of the percentage of users who enter your site and leave to another site without visiting other pages of your site.
Black Hat SEO
This is a search engine optimization strategy that is being encountered with guidelines for best practices from Google Webmaster.
Search Bots
This is also known as a robot, spider or a crawler. This is a program that performs a task single handedly, and that's why the name. These bots are used by search engines to find and add web pages to their search indexes and are being used to identify spammers, who also in turn use them to scrap content for plagiarizing.
Canonical issues
This is also known as a duplicate content. When this becomes impossible to avoid duplication, especially when using the CMS like WordPress, with the fact that www.site.com, site.com and www.site.com/index.htm are supposedly used as dupes by the SEs, it is still possible to deal with such issues by using noindex meta tag in the non canonical copies and are usually redirected to 301 server.
Cloak
The process of delivering the content to the search engine web crawlers and spiders, which are not seen by the human users, is known as cloak. This is a Black Hat tactic that is being used by spammers and caries a virtual death penalty of losing the domain forever as this will get banned from the search engine results once and forever.
Content
This is also known as text or copy. This is the part of the web page that has the relevant information that the user is looking for. Advertising, Navigation and Branding are not part of the content.
CPC
The expansion for this acronym is Cost per Click. This is the rate that will be paid for every click by the advertiser on a pay per click basis.
Crawler
This is also known as bots or spider, and is a program that circulated via worldwide web and websites using link structure to gather data about the various websites from the www.
Comments are appreciated ! I will continue the Jargons in the next set of series as well.
Author Bio: Praveen is associated with a webhosting company which has a very good website hosting reviews
You may follow us on Twitter or like us at Facebook to get more updates on SEO, Blogging and so on.