Facebook Messenger was available for Android and iPhone initially and couple of days ago they released facebook messenger for pc that lets windows 7 users to bring their fb chat feature right into their desktop. The recent release with beta version has a clean interface with no multiple tab feature. The leaked facebook messenger for windows download now has multiple tabs and FB Notification also perfectly integrated and working very well.
Now you can,
Accept Friend Requests.
Access your News Ticker to see what your friends are doing.
But we didn't get a notification for the chat replies. Here we have some screenshots to showcase it with a download link to the new messenger software which we believe that this might be the next update and not sure whether it will become the stable release.
Facebook Chat Messenger for PC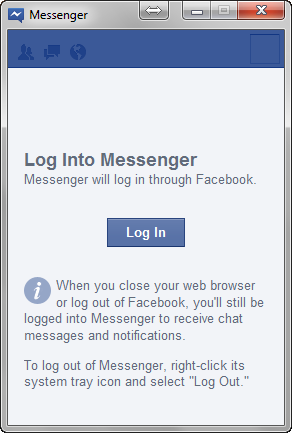 ———————————–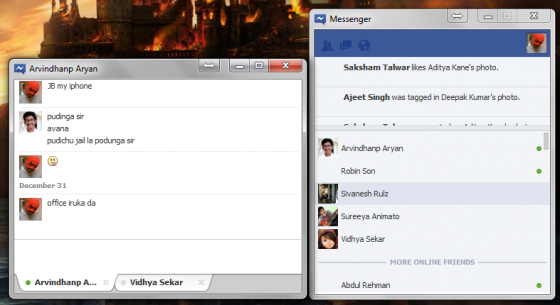 ———————————–
Thanks for reading and please do share this post to let your friends across social network also experience the facebook chat software. This chat software works great with Windows 7 as we have tested. Make sure you have proper antivirus or internet security product in place and we recommend Bitdefender Total Security 2012 to give round the clock protection to your windows computer.