There is a new spam and phishing attack spreading across Facebook that make it look like originated from Facebook Security Team. Beware of this new phishing attack that can compromise your facebook account if you have clicked on the link suggested and try to verify your account by entering facebook username and password.
Anyway to Report ?
Yes, you can report such facebook chat pop-up by clicking on the "Settings" icon, which you can locate it at the top right corner of that chat window (centered) and select "Report as Spam"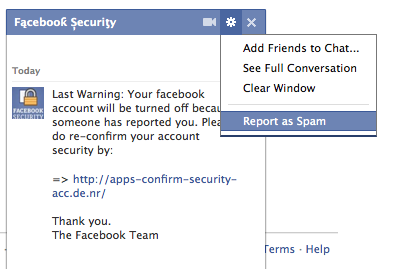 Because of increasing facebook account compromise, it is must to not click on any links that appears not originated from Facebook. Try to avoid loosing your account and have a safe and secure facebook-ing.
Update: We have noticed that some hacker or a bot is using the compromised facebook accounts to spread this spam further to get more facebook accounts through the link provided. Facebook is taking reports seriously these days and you can use the Report as spam feature to alert facebook security team about it and let this account infect to not spread to other accounts.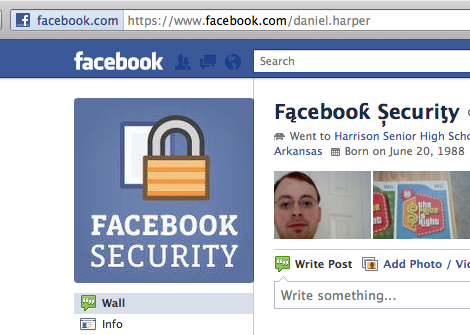 The user in the above picture may be a victim for this attack.
Thanks for reading and Share this post on Facebook and Twitter to help your friends as well.