If your facebook account suspended due to friend requests you have sent from your account by ignoring the warnings issued, then send an email to [email protected] to reactivate facebook account. This may take 5 days or little more to get your account back. Explain the exact action you have performed which made the account go blocked.
Facebook has introduced Trusted Contacts feature recently; learn how to recover Facebook account using trusted contacts here.
I got this message for second time with my facebook account. I was not sure whether the problem caused due to firefox or because of any phishing site. I was getting this error while trying through firefox. Anyhow, Facebook proves the stealthy security system in place 🙂 that makes me bit comfort. It takes me through 4 steps to activate my locked account.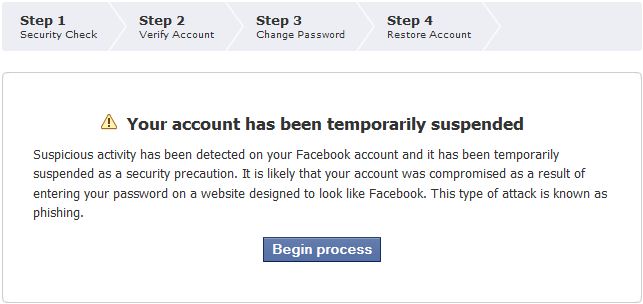 Verifying the Date of Birth, Primary email address configured and finally an email will be dispatched with the link to enter your new password. That is all it takes. This automatic locking system is effective but will scare any one bit at the first shot. It is also advisable to check with your primary email address to change its password from the older one.
If it is Gmail, check for any recent unknown IP logins through the footer of your Gmail account page. The IP details will reveal whether any other person has logged into your account or not. These must be done in no time. Delaying may let the hacker take control of your email address too.
Also Read, iPhone Lock Screen Wallpapers | Peacock and Flowers Theme
For more Software Deals and Discount Coupons, visit our DailyTUT Coupons section. Have a wonderful day.
You may also like to Read,