Its no surprise to see third party apps getting launched once a giant enter into the field of Social Media. Fans and App developers across the world start to think and come up with some innovative ideas to make the newly launched service better as far as they can in the form for Applications. The new social networking site Google+ has one interesting app today.
Gplus.to is a newly launched third party service to get your lengthy profile name shortened and to make it look like http://gplus.to/username . No doubt that this is one excellent app to add more value to Google Plus fans and users.
Google+ Profile Nickname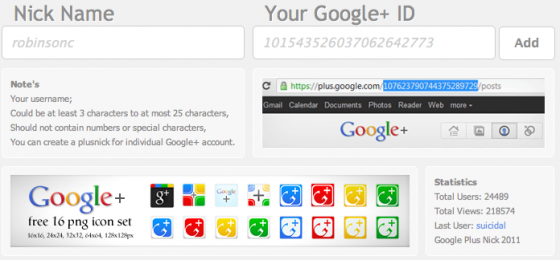 Also make sure you are just entering your Profile ID (eg: 101543526037062642773) and not the complete profile URL.
There are so many developments yet to be done by Google+ team and this new unofficial web app is just to decorate it little more with your Google+ experience. Now you can share your G+ profile easily using your shortname added with gplus.to. Hurry up and Reserve your name before someone take it.