HOW TO: Sync Facebook Contacts with Android ?
Sync Facebook contacts with Android mobile right away. Android is not limited to anything in your digital world. If you start thinking creative even sky is not the limit in android. It gives all the possible options to customize everything in your android device. Today I came with an another interesting to sync all the Facebook contacts with your android phone. Instead of manually entering all your contacts just sync with Facebook to import contacts of your friends. Surely it will reduce half the work in typing your contacts.
Also read, How to Transfer Contacts from iPhone to Android on Mac and Windows?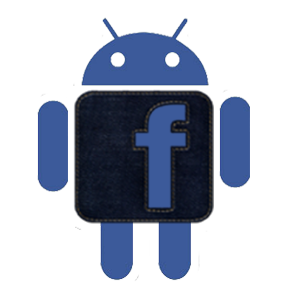 You can do this sync process by using the official Facebook for android. If you don't have Facebook app download the app from android market. Follow the steps below to sync contacts from Facebook to Android using the Facebook application.
How to Sync Facebook Contacts with Android Contacts ?
1. Open the application Facebook for android and register your Facebook account with the app.
2. Enter into your Facebook account and tap menu option in your android phone.
3. Tap settings from menu and scroll down the screen to view list of options as shown below.
4. Tap on sync options to copy the existing contacts in your android phone.
5. If you tap sync contacts,  you have three more options before you.
6. Tap sync all to import contacts, photos you tagged, your albums, etc.
7. Sync with existing contacts to import your friend's contact from Facebook.
8. You can select remove Facebook data to clear all the Facebook sync with your android mobile.
Also Read, How to Remove Facebook Contacts from Facebook Account for better Privacy?
That is all, your contacts are now synced perfectly to your Android mobile. There may be little changes when the android os gets some upgrade as the interface changes. We will continuously working and you can see some updated titles soon after the release of new android os. Android makes the process totally simple by adding more features to it, to automate and do tasks simply using the apps from Android Market. Dont forget to give a little search over there and do read the description before downloading it.
Every user who have tried that app also have an option to leave a review about that app. Their experience with it and how well it performed in their mobile phone. So give a time to read that as well to figure out that you are all set to download an app that will just work to complete your task. This is ofcourse a general advice and not specific or limited to this article.
Are you looking for any Video Converter softwares? Check out iSkysoft Video Converter Software to Convert your favorite movies, music videos and youtube videos and upload them to your mobile phone easily. They are available for both mac and windows operating systems.
Also Read, Best Android Mobiles with 3000 mAh Battery Capacity
Thanks for reading. These are all the steps in sync contacts from Facebook to your android mobile. You may now share this post in social media sites to help your friends who own Android phone too.