Update: How to activate new Twitter ?
Twitter has come up with all new login page that kind of resembles facebook login page :). I just noticed today morning and it looks super cool. I am sure facebook users will find it instantly as its the copy that twitter has come up with. The redesign removed the trending tweets and hashtags from the homepage.
Facebook login is a successful design that we can easily register for an account within minutes and the new Twitter Login page reduces the time we take to register for new twitter account.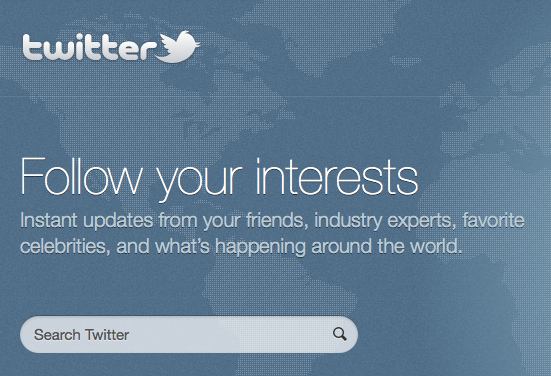 The layout looks so simple and elegant ofcourse compare to the previous one. But still i love the previous design as it has little more features added on the homepage. May be twitter seems like trying to reduce the traffic on its homepage :D.
New Twitter Login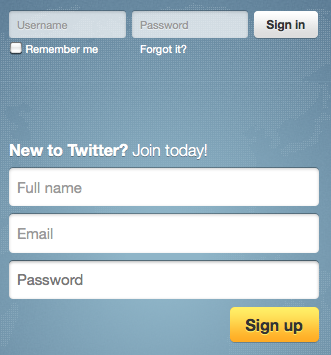 Now signup takes just a minute or a half to start with your first tweet.

New Twitter login brings the people icon at the bottom gets updated in realtime with recent popular tweeters. Also the option to switch back to "old twitter interface" has removed from the header bar and now only available inside profile option tab.
Do let us know about this big change of twitter homepage layout, whether you like it or not ? Happy Tweeting…