The need for things keeps the creativity wire unplugged. Right now the world is moving very fast than yesterday and it will increase its phase tomorrow, where there is no end to this phenomenally. For those people who expect something really fast for their data transfers this post will be really buttery. We want to make things not just faster, also easier. WiFi cuts the need for wires and makes life easier by letting us to sit anywhere we want in our home or office and use Internet in our Laptop, Tablet and Smartphone.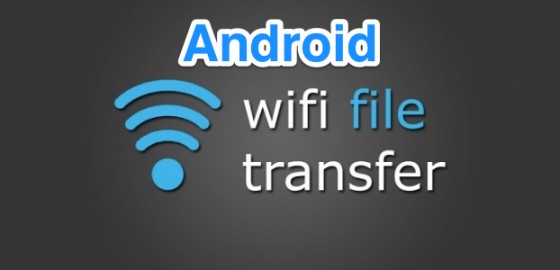 So no need to stray around for Bluetooth Transfer anymore when WiFi Tethering helps you to fasten up the data transfer with a promising speed in 30-40 Mbps. This post will suggest you some 5 best wifi file transfer applications that you can use on your smartphones for better speed in data transfer.
Super Beam
As the name suggests its really a super application one would opt for to Transfer data between Android phones. This dont need manual approvals for connection, no need to virtual network and wait for other to join, its simply done via QR codes using the inbuilt QR scanner in it. Blazing fast data transfer is guaranteed so try your luck on this application. Super Beam is available for free in Google Play.
Tap Pouch
A simple cool app to trigger data transfer in your smartphone will tap pouch. This app is carries a handy file manager which enables easy hands-on experience for beginners. Create a WiFi network and add your friends on the same and start sharing the files. Tap Pouch helps you to transfer folders and multiple files on a single go. Try Tap Pouch for free from android market.
Software Data Cable
A virtual data cable for your phone which helps you to Transfer data between phone, pad, Pc, Google Tv etc., in simple steps. You can transfer the data between one phone to another with a speed upto 54 Mbps as promised by the developers which keeps you not to slumber after initiating age old bluetooth transfer. Software data cable is available for free in Google Play.
Fast File Transfer
One, Two, Three and yes you are ready to transfer files super fast. Fast File Transfer is one of the best app for transferring large files between phone without wasting time for the transfer through bluetooth. Its simple to configure your device in three steps and trigger the transfer.The speciality of Fast file transfer is its support on the old android devices like Android 2.2 and up are compatible to run the application.
To make the data transfer faster and its recommended for sharing big files which is a great news for android lovers. Fast File Transfer is available on Google play for free.
Flash Transfer
Swipe and Share with fun filled data transfer using Flash Transfer. You can create an avatar for you, set a name, create a hop in a single click and once a friend joins in select files and swipe to share data with the people on your hop network. Sending data via WiFi Tethering makes the data transfer in 20 Mbps which is considerably a great alternative for bluetooth.
Also Read, mSpy Review and 15% mSpy Coupon Code Discount, Best Spy App for Android and iPhone.
So create a hop, wait for friends to join, select files and swipe or shake to trigger the transfer. Unfortunately Flash transfer is not available on Google play but still you can taste it via a third party download. We believe the best wifi file transfer apps for android that we suggested helped you. Feel free to post your questions and some additional apps that we forgot to mention here in the comment box below. Thanks for reading and have a wonderful day.