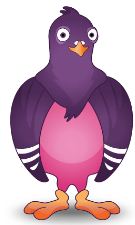 Good news for Instant Messenger (IM) users. Imagine a Chat Software, that allows you to chat with many of your friends from different Instant Messengers (Yahoo, AIM, Gtalk, etc.,) at a one single window. Interesting isnt it ?. Ofcourse it reduces the number of software's have to be installed that includes the CPU, Memory and all other resource usage. Moreover it overcome the PC Slowdown due to more number of applications running in a system.
Pidgin, that takes all the credits in saving your computer resources. Pidgin allows you to login to multiple chat networks simultaneously. It also supports different platforms like Linux, Mac OS(it comes as Adium) and Windows. Linux Operating systems installed with Pidgin these days by default. But for Windows and Mac users manual installation required.
Step 1: Download and install Pidgin from www.pidgin.im (developer website)
Installation takes a minute or less. Therefore we can go for configuration process to begin chatting.
Step 2: Execute the downloaded pdgin.exe and follow the default windows application installation procedures.
Let we move onto step 3 to configure the newly installed Pidgin Messenger.
Step 3 : Adding IM accounts into the Pidgin Manage Accounts wizard
Now, fire up the newly installed Pidgin messenger and click on Accounts -> Manage Accounts or you may use Ctrl+A as a shortcut key.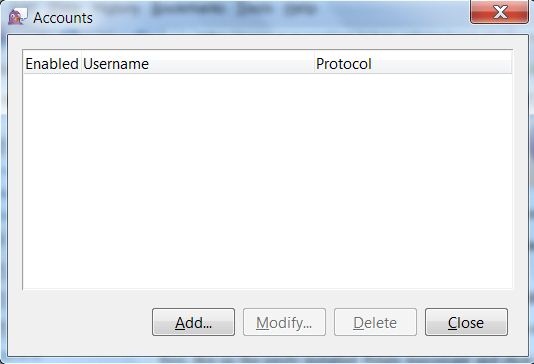 Now click on Add to add your messenger accounts. This will open up another window to perform the addition of accounts with various Chat services and their protocols (Gtalk, Yahoo etc.,).
This is an important step too. Mis configuring in this step wont bring your account active in the main window. So check your inputs twice once typed. Select the messenger protocol then type your username, password and click on remember password (only if its your personal computer, otherwise don't). Now click on Add and you can see the account comes active in the Manage Accounts page by getting the protocol icon colored. If its grey colored then you have to check your username or password once again.
For Google Apps users: Google Apps users can also use the same method. But one extra step they need to follow is entering Connect Server as "talk.google.com". And let other settings remain same. Now click on Add and this will take back you to the Manage Accounts window. Wait for a moment to let the Pidgin establishes the connectivity with your Gtalk Server to signin.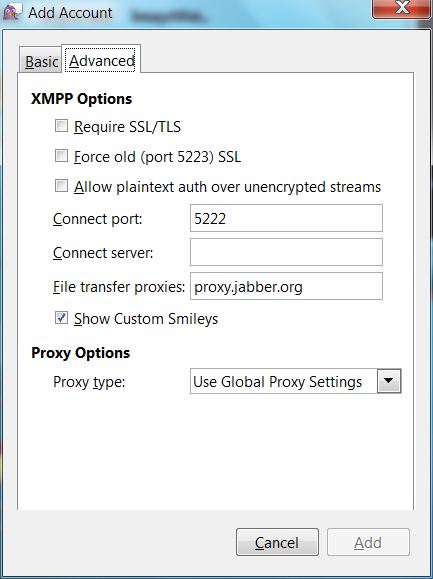 You can follow the same steps with different chat protocols. Here the Chat window finally, with tabs separated for each of my friends.
Thanks for reading… Have a great day !