Googling has become one of daily life events. Almost everyone in this world uses Google, and we can find almost anything in Google.  Here comes a list of few advanced search engine websites that makes use of Google. Actually all these can be down in Google with some extra knowledge about its working and options. But to simplify the user efforts, we have these sites which digs Google for us better than us.
Soople is a search engine which uses Google and bring all advanced search options into a single interface. In the below picture you can see that we have several options like Music, Image, File extension based, stocks, Videos, Movies, books, domain specific and many many more. All of these uses Google features.
We Mostly go for the results shown in first page of Google search results and its mostly satisfying one. Do you ever wondered what the last search result of the search key word that you searched. This web site, Last Google gives you those details. have fun.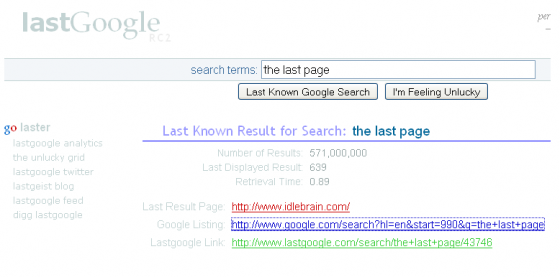 Do you ever thought about refining your Google search results by selected the results of your choice and reviewing this later? Googl Upon provides this facility. You can save search results and view them latter. Really good one to dig with.
Continuously staring at the white screen will always make stress on our eyes. If you Google a lot or surf for long time, you can use this. This jabago website offers a Google search with dark background and white text on it. It also saves energy if you are using a CRT monitor.
Sample result page: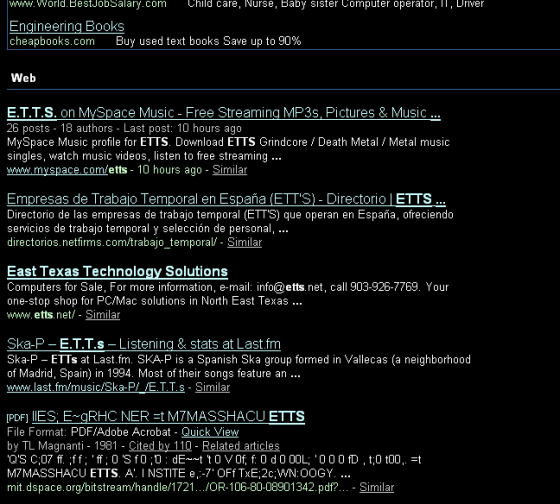 This site provides a huge database of feeds from allover the internet. It has clustered the feeds based on several categories as you can see below.
You can submit your feed to feed fury here
Hope you enjoyed this article. I believe you people know much more sites like these. Please share them on the comments.