Google has recently launched its adsense program for parked domains, where domain sellers can make use of this new feature to generate more adsense revenue. Google adsense so far allows its users to publish the advertisements on approved and verified (by google adsense) websites and blogs. There are domain sellers who register some famous domain names and park them with sedo domain parking service or their own domain parking service in maximum case to let the visitors know, the domain is available for sale.
Now, the domains parked by the site owners can display adsense based advertisements to generate more revenue apart from their usual google ad displaying.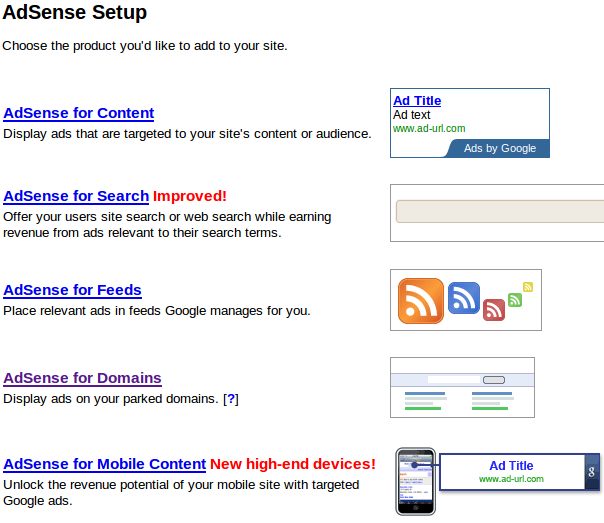 To use this service, login to you google adsense account, select "Adsense Setup" and "Adsense for Domains" from the list.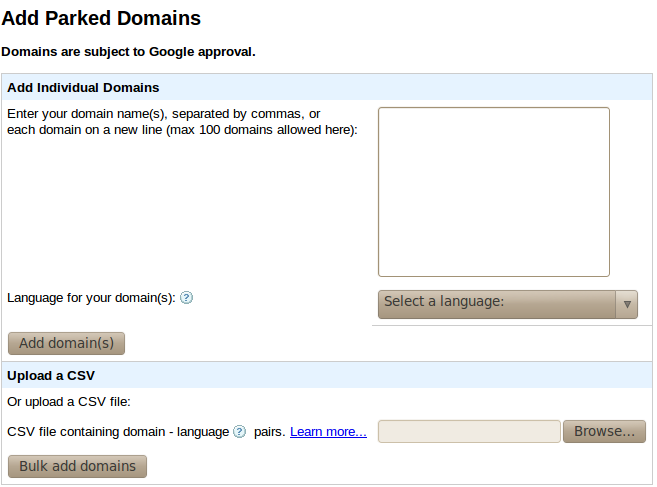 In next step you are allowed to add one or more than one domains in the parked domains list to enable the service. "Bulk Domains" option allows you to add domains by uploading a csv file via browse option.
Do leave your comment about the google adsense new service for parked domains.