Facebook owned WhatsApp is getting new Privacy Policy changes from 8th January 2021. Will you stop using WhatsApp and move to whatsapp alternatives? In simple words about this latest news update, if you are not accepting the new privacy agreement pop up, then you will not be able to use WhatsApp.
Either allow WhatsApp to collect all your data or stop using it and start looking for whatsapp alternatives.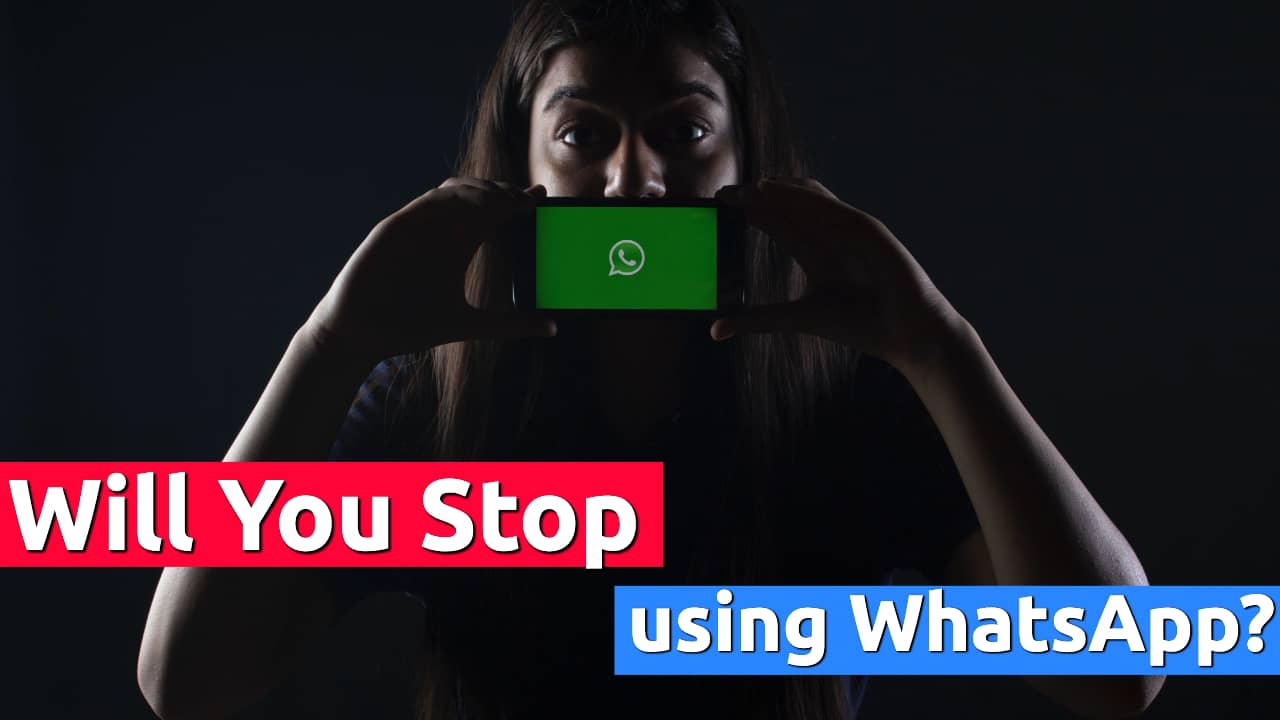 It does sound kind of forceful, but I am happy to see that Facebook and WhatsApp have started to admit the amount of data that they normally collect about individual users. They are not going to sell your data (as per the ToS), but they will be using it for improving their products and share the data within their group of applications.
New WhatsApp Privacy Policy – When it started?
In 2014, the Facebook company had been tracking Whatsapp for some months obsessively and focussing on the future of International, cross-platform communications. In the same year, the Facebook company bought Whatsapp for $19 Billion.
In 2016, Whatsapp began to share its user's data with Facebook by default, it is the starting of this policy. But, at that time Whatsapp gave users a choice that contains an opt-out option.
Also Read, WhatsApp Dark Mode Not Working, How to Fix?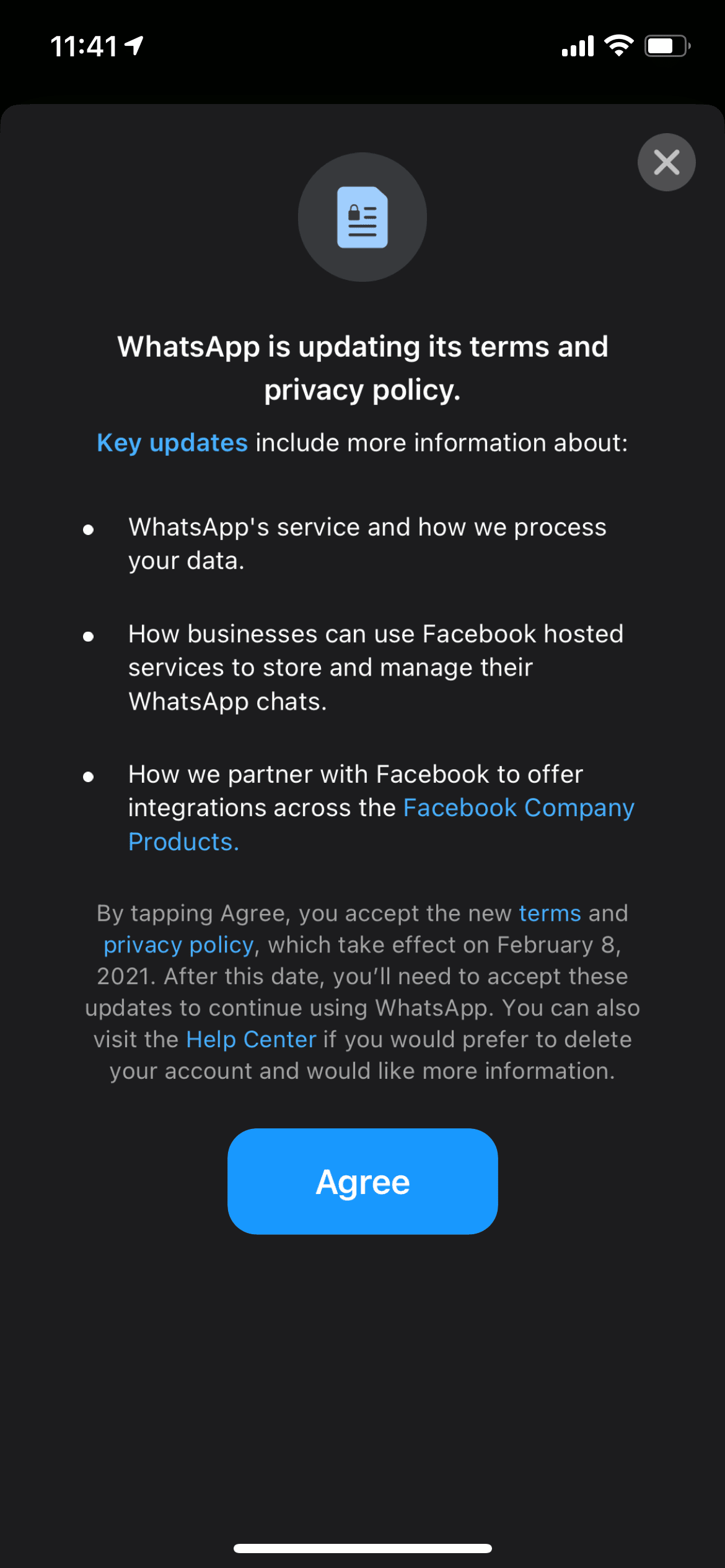 Eventually, users declined the pop up message and not many wanted to share their Personal Data about themselves, their devices and their Network. WhatsApp assured its users, that their data will not be shared with Facebook and it will remain private. Still no takers.
WhatsApp Privacy Policy Strikes Again
Hence, Facebook decided to go gaga, and made the new Privacy Policy changes mandatory. If you are not happy with the data collection and care about privacy much, then don't use whatsapp at all. That's what indirectly it meant with their prompt saying that it is must for every user to accept the new Privacy Policy changes.
No more choice to Decline. You will have to share your messages, photos, videos, location information, device details and network details with WhatsApp Team. They may further share those data with Facebook and fellow group of services that they own.
So, What do you think about this all new WhatsApp Privacy Policy Changes? Will you stop using WhatsApp and consider moving to Telegram, Signal or any other Messaging app? Share your thoughts in the comments below. Thanks for reading and have a wonderful day.