Youtube needs no introduction, and it is worlds popular video streaming website. Many make their living via Youtube Earning opportunities and thats where this Advertisement comes. Youtube is also worlds best video search engine to search and find Video Tutorials, DIYs, How to's, Unboxing Videos, Gadget Reviews, Software Reviews, Movie Trailers, Full Length movies and so on. You can find almost anything in Youtube. The content curators have created so many videos and uploaded to Youtube to find what you need.
Individuals and Media companies are behind the video uploads that entertains and helps millions of viewers. Google these days promotes its own services mostly at the top of search results than other websites. Youtube videos always have more preference as the end user prefers watching and learning than reading passage of texts. Unboxing categories are another wide popular section where people use before buying LED, LCD Television, Mobile Phones, Tablets and so on. You may also want to check following articles.
Comparisons and Reviews are very helpful in many ways to choose the best product we want before buying it at stores or via online shopping websites. Deals and Discount Coupons are also given by many software vendors and others through their Youtube campaigns and in video promotions.
Do you use Youtube Everyday ?
Some people cant live without Internet. For some, not possible without certain websites like Facebook, Youtube etc., Well here we have some useful Google Chrome extensions for you to improve and have more out of your Youtube watching time.
Youtube Options Extension
This is my favorite Google Chrome extension which allows us to customize the Youtube Layout fully and set the options are very helpful as well. If you have a slow internet connection and want the video to be always loaded on specific resolution, say like 240p or 360p then you can set it up with Youtube Options. Lets see some of the feature highlights of this extension.
Disable Pre-Roll or In-Video Ads and Annotations.
Choose Display Size that fits your Monitor and Browser Size.
Optional Flash Pre-Buffering, Looping or Replay of Videos.
Keyboard shortcuts and controls to access Youtube settings faster.
Control Volume, Fast Forward or Rewind video using your Mouse.
HTML5 video playback support enabled.
It is not possible for me to mention all the features of this extension. You can check more details in the download link. This is a kind of must have extension and the feature sets are totally the best to enjoy Youtube the most. Download Youtube Options from here. Youtube Options extension is also available fro Safari and Opera web browser at their official website.
Adblock for Youtube
Ads are great when they are less shown. But it never happens with Google and its services. Some feel like its very annoying, hence you may consider to opt out from advertisements. Well there is no official option or solution to opt out from the ads, still we can do that easily with a google chrome extension here. Adblock for Youtube lets you view and enjoy YouTUBE videos without any advertisement and banner ads.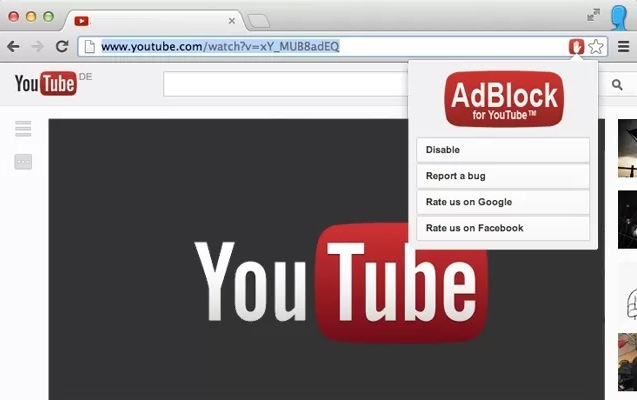 If you are tired of Youtube advertisements and wanted to remove ads from youtube videos, then adblock for youtube will suit perfectly. Download and install this extension now from Google Chrome Extension Gallery.
Auto Replay for YouTUBE
We like to listen or watch same music video or teaser trailer for more than one time. You can now add an Auto Replay button to your Youtube Video page. Auto Replay your favorite videos without navigating or clicking the play button again and again. This extension has recently got an update that fixes some bugs and support for HTML 5 video playback and Flash as well. This is now very well supported with the new Youtube Layout and Design 2013. Download Youtube Auto Replay extension from Chrome Web store.
Auto HD for YouTUBE
A simple chrome extension that automatically sets the resolution of every video you play to 720p or 1080p as you configure. If you have a good broadband speed then give a try with this extension to auto playback the videos in High Definition than selecting HD resolution after you select a video.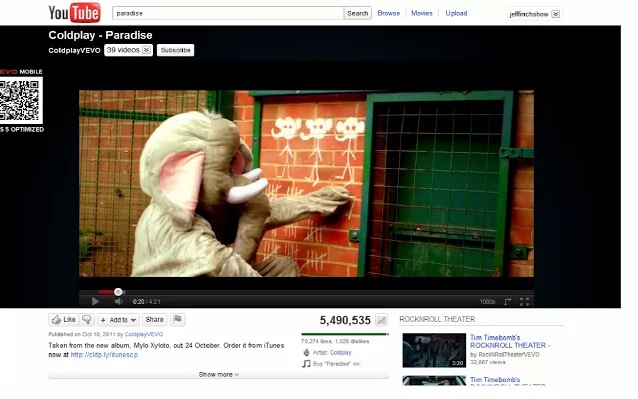 This extension makes the job much easier and play any video in HD (if it is available in HD resolution). Else the best resolution available played. Download Auto HD for Youtube from Chrome web store.
Search Youtube
Search Youtube from your Google Chrome web browser address bar without waiting for youtube.com to load. Similar to Google search feature in Google Chrome browser address bar now you can add this simple yet powerful feature. Youtube is worlds best video search engine and this extension is a must have to quickly search youtube for videos by typing "yt" followed by your search keyword in the address bar.
This simple extension not just saves some time, also fasten the search process as well. You may download this extension from chrome web store.
There are hundreds of extensions available in Chrome Web Store. You can use the search feature in the store to find some more interesting extension. Also, for better browser performance, it is important to use less number of extension as it uses more memory when you use them. So pick selectively and use them with your browser. Thanks for reading and you may now share this post with your friends and followers across social networking websites like Facebook, Twitter and Google Plus. Have a wonderful day !