RealVNC for Mac
It is like IRC client for Chat Applications. RealVNC is the first name that comes to most of the technicians working in Enterprises whenever they hear about remote support or remote desktop support. The name is very old and offers reliable, wide platform compatible support.
RealVNC comes as a default remote desktop app in many linux distributions, but in Mac and Windows you can download realvnc and install it in seconds.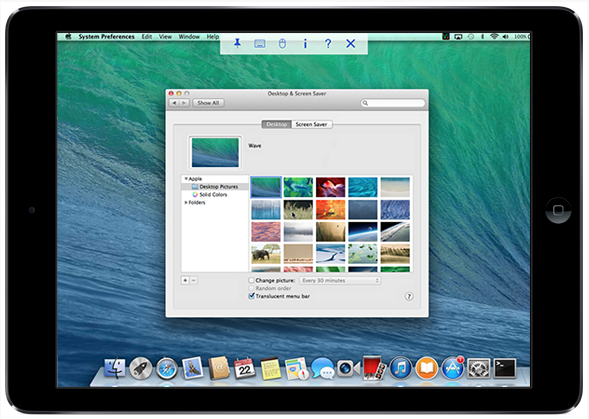 RealVNC Viewer comes to iOS, Android, Chrome platforms as well. You can easily take control of the remote computer using your iPhone, iPad, Android Smartphone or Tablet with the RealVNC Viewer app installed on your mobile devices. You can download it from the respective App Store.
RealVNC offers Remote Control, Intuitive Controls, Easy mouse emulation, Function Keys, Simple Text Entry, High Screen Resolutions and File Transfer features by default. For added security, you will be prompted for a password authentication to get access and offer remote desktop support.
RealVNC is free for individual use, but for enterprises you can always purchase license copies from the official website.
Compatibility: Windows, Mac, Linux, iOS, Android and Google Chrome (Extension)
Download: RealVNC for Mac