LogMeIn Mac App
Another popular remote desktop software that is here for very long time. LogMeIn Remote Access and Remote Desktop Software works slightly different than other remote apps but guarantees fast, high quality and added features remote connectivity compared to other tools.
This is a premium software which has three different versions meant for different purposes.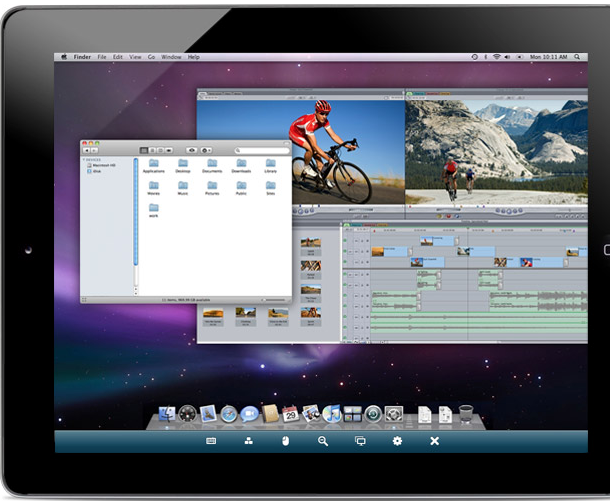 LogMeIn PRO is suitable for users securely access, transfer files and install software's and apps to computers added to their logmein account.
LogMeIn Central is suitable for task automation process. Where you can manage more computers remotely from your account.
LogMeIn Rescue, from the name you can see that it is meant for Enterprises and Tech Support people who want to offer remote desktop support to users using different operating systems (Windows, Mac) and Mobile Devices.
There are more services offered by LogMeIn for dedicated purposes, like "Hamachi" VPN service mostly meant for Gamers. "Backup" service that allows you to remotely backup any computer hard disk drive data over the web through secure connection.
This is suitable for Remote Backup, Remote Application Deployment, Storage Device Control, and Scheduled Backup services offering companies. You can checkout all the logmein products at their official website.
Compatibility: Windows, Mac OS, Android, iPhone and iPad
Download: LogMeIn for Mac