Chrome Remote Desktop
Love Google Chrome? Then try this remote desktop app from google officially. It is a super easy to use remote desktop app that works anywhere Google Chrome with Extensions are supported.
Chrome Remote Desktop allows you to access other computers or allow other people to get access to your computer securely over the Internet. If you bought a Google Chromebook, then this is the best remote desktop app for chromebook and sadly you don't have much alternatives.
But for Windows and Mac users Chrome Remote Desktop App is one of the best remote desktop app alternative available that works right from their web browser.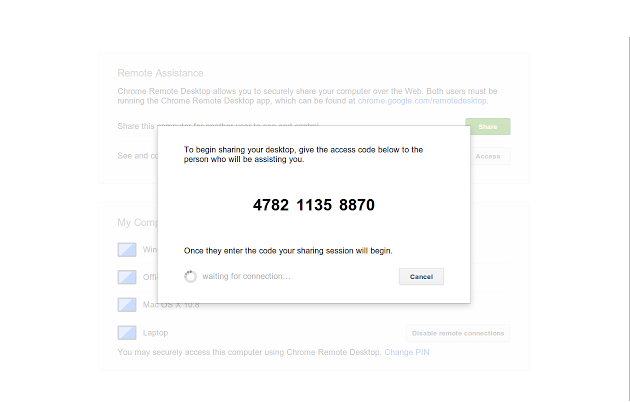 You can instantly provide remote assistance to your friend who is connected to Internet and have Google Chrome installed in their Computer or Android mobile device, tablets.
Secure Connection, Less than 500KB to download and install as a Chrome Extension and received thousands of positive reviews from existing users.
Compatibility: Windows, Mac OS, Linux, Chromebook and Android
Download: Chrome Remote Desktop