Screen Recording Software helps us to record the Desktop screen and use them to get tech support from friend or software vendor, to create video tutorials, demonstration of apps and so on. There are less number of screen recording apps available for Windows when we rank them under quality meter. So we had to hand pick few best and popular screen recorder and editing software based on ratings and reviews by existing users. Record, Edit and Share the video to Youtube, Vimeo, Dailymotion or use them in your own website or blog post.
You may also find the recently launched Imgur Online Video to Gif Creator useful.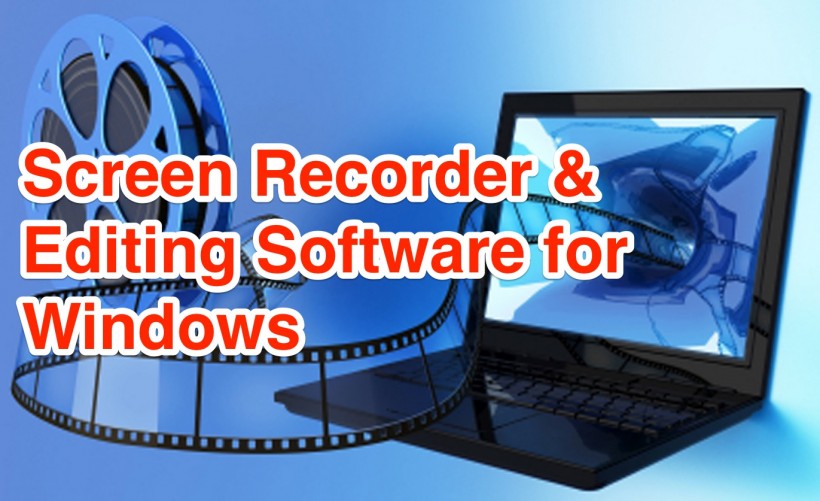 By default, Windows has a simple movie editor called Windows Movie Maker. It has simple editing tools and transition effects where you can mix audio and video and add some cool effects to your video. The latest update of WMM is pretty good and got some professional tools to edit your video. If you dont find it in your PC, then you can download windows movie maker latest version from microsoft website. It is not recommended to download windows software from third party, torrents or unverified sources as it may contain malware most of the times.
Alright, lets check out the list of Screen Recording and Video Editing Softwares for Windows.
Ezvid
Ezvid is one of the best screen recorder and video editor for Windows. You can easily screen record your desktop and browser and instantly edit them. The application is very simple and easy to understand.
It supports most of the video formats and you can import pictures to create a presentation with audio. You can easily separate video and audio track from an existing video and add your own audio easily. Also you can easily upload your edited video to YouTube with few clicks. It will not be helpful for professionals, it will be used only for basic video editing purposes.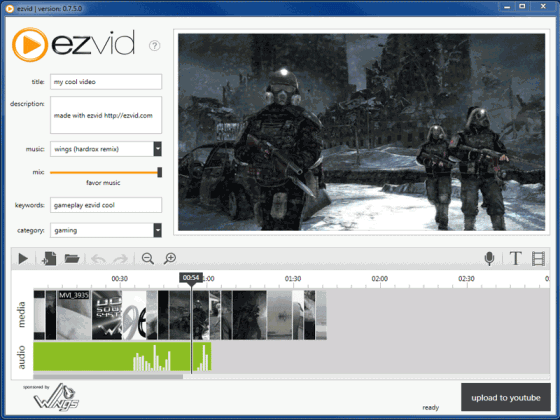 Download: Ezvid for Windows
Techsmith Camtasia
Always the king of screen recording for Windows. Camtasia is the best screen recorder for Windows 7 and 8, 8.1 computers. It is more than a screen recorder and best for editing a movie. It is a premium application which is available for both Windows and Mac. If you edit movies in a daily routine then Camtasia is a must have application in your computer. The transition effects and the screen recording features are absolutely stunning. The user interface is very simple and easy to use.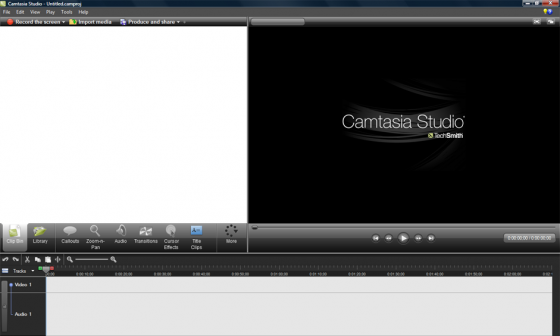 You can import power point presentations and create them as a video by adding audio to it. You can easily learn the software with the help of tutorials available on the official website.
Download: Techsmith Camtasia for Windows
Video Spirit Pro
The Video Spirit Pro is a complete movie editor for Windows. It has professional tools and effects to make your video looks stunning. The application's interface is very simple and clutter free. You can edit, drag images and video clips, add audio everything in few clicks. You have a small video player on the screen to check your output also the transition effects.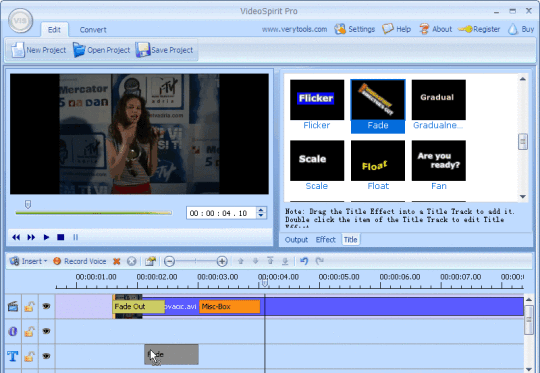 It has a series of five rows in the timeline which is for video, Video overlay, title, audio and voice tracks. You can try Video Spirit Pro for free but the final output will leave a watermark on your video. First try with the trial version if you like it you can purchase the application.
Download: Video Spirit Pro for Windows
Adobe Premiere Pro
Adobe Premiere is a complete professional movie editor. It has all the advanced set of options for a professional movie editor. The price of the software is quite high as compared to other movie editors in the market but when we see from the perspective of efficiency and productivity Adobe Premiere is a best choice. The options available will give a new dimension to your video. Now Adobe Premiere CS6 is available in the market.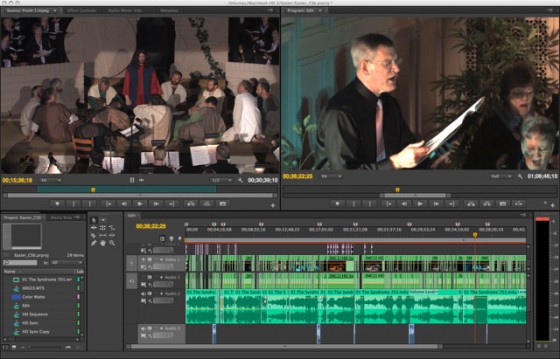 The price of the product comes around $800. First you can download the trial version and try that in your system. If you like the way it works then you can purchase it.
Download: Adobe Premiere Pro for Windows
Sony Vegas Pro
Sony Vegas Pro is also a professional movie editor for Windows. It is also a good one for professionals, which includes DVD Architect Pro and Dolby Digital Professional Encoder. It also has a GPU accelerated performance which works perfectly on Open CL supported systems. It has stereoscopic 3D tools and a broad video formats support. This is also a premium one which costs around $600.
But if you make a choice between Premiere and this one, it is always better to choose Premiere because Vegas Pro lacks some features as compare to Premiere. For this also you can download the trial version and explore the features.
Download: Sony Vegas Pro for Windows
Are you using Apple Mac?
Here we have list of best screen recording apps for mac os x to create and upload videos to online from your mac computer. For a basic purpose, you can try the built-in free screen recorder feature in Quicktime App.
These are the best screen recording and editing softwares available for windows pc. If you want to add any more to the list, feel free to add them in the comment box below. Thanks for reading and dont forget to subscribe to our social news feed for more tech news and updates. Have a wonderful day.