We hand picked few Best VPN Software for Windows, Mac OS and Linux computers. These are also very well compatible with iPhone, iPad and any Android mobile phones and Tablets. Connect to VPN and change your IP Address, Software versions to different country instantly.
Before starting with the list of best vpn software for windows, mac and linux, i like to give a quick introduction about what is VPN and what are the different applications you can access when you purchase a VPN account. After reading those, simply select any VPN Service of your choice based on the budget you have on mind. We have listed only the Best VPN Software for Windows, Mac and iPhone, iPad or Android Mobiles here.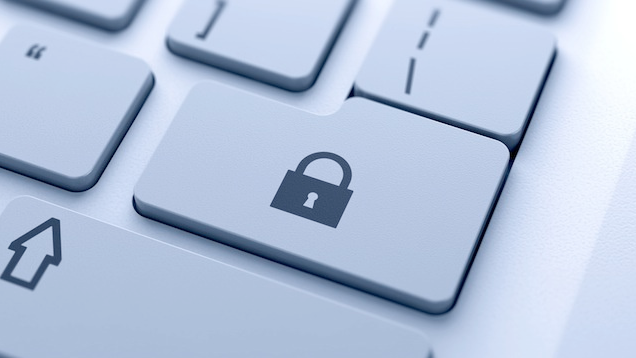 What is VPN?
VPN (Virtual Private Network) Service creates a secure, encrypted tunnel between your computer and the remote computer and allows you to surf any website or use software's and applications using the remote computers IP Address and System Details. For an example, you will be on your vacation, sitting with your Windows computer or iPhone at Thailand and once you launch the VPN service, it will connect all your computers services to that remote computer so that your Internet address and identity will be changed to Florida, United States or Russia, which depends on the VPN Connection you purchase.
You will be able to visit any websites, run software's and applications limited to that particular Country or Region. Using your existing Internet Connection, VPN services operate at high speed to serve all your requests that you initiate from your Computer or Mobile phone. Most of the VPN Services available today has very friendly user interface and features to use on any of your Mobile devices and Tablets.
Even Televisions now a days comes with VPN section to let users watch their favorite movies, music videos that are not available in their country.
Also Read, Screenflow Review: Best Screen Recorder for macOS Sierra
How to Buy VPN Account?
Buying a VPN Account is pretty straight forward. U.S, U.K and most of the governments made it mandatory to collect original data of each new subscriber buying a VPN account. This is mainly for security purpose, to prevent any misuse of VPN accounts for Terrorism.
Why You Should Buy a VPN Account?
VPN gives you a complete freedom and protects you from Advertisers, Website owners, Analytics Services, Hackers and any other services that collects Internet users data. The moment you visit a website, it starts to record the following details.
Your Web Browser Name and Version
IP Address
Location Data (Country, State and City)
Browsing History and Cookies
So it is very important to protect your Privacy Online from the moment you connect your computer or mobile device to Internet. For an example, when you perform Google Search, you can see your location data fetched by google without your permission at the end of the search results.

This is to serve advertisements targeted for your City, State and Country. You can buy Best VPN Services to protect such data collection by any websites and stay anonymous online. Take control of who should access your personal data and don't keep it accessible by any anonymous websites to use it for making money.
Alright, its time to explore the list of Best VPN Software's available for Windows, Mac and iPhone, iPad's.
PureVPN
It just works and comes with plenty of cool features to maintain your anonymity online. It is rated by existing users as one of the best vpn service available for computers and mobile devices. The installation process is simple and you don't need to wait for hours and days to get your VPN account. Once you purchased, the details will reach your email inbox in minutes. Their Tech support will be in touch with you to help you successfully connect VPN on your Laptop, Desktop or Mobile device.
You may read our PureVPN Review here.
They also have plenty of tutorials, easy to follow guides to connect VPN on wide variety of software's and mobiles. Their VPN Plans starts from $11.95 a month and you may get a VPN Discount for new accounts under promotional offers. They regularly run some promotional offers, and as i am writing this article they are running Cricket World Cup 2015 Offers with huge 65% discount on yearly plan which will slash $100 and you can get it for $49.95 only.
Price: $11.95 / month
Download: PureVPN
IPVanish
Another affordable VPN Service provider with attractive pricing and VPN plans at store. IPVanish also rated as one of the best vpn service for windows, mac and mobile phones. It works super fast with your existing broadband connection. Their tech customer support is super quick and one of the main reason they are successful in VPN business.
You may read our IPVanish Review here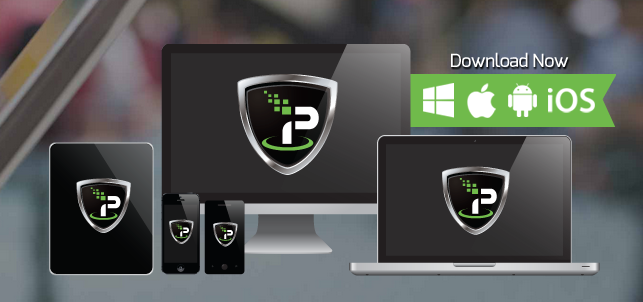 IPVanish maintains 100% anonymity from the moment you established secure connection to their servers. They have quick email based tech support and knowledge base articles to solve any problems in connecting VPN service, if you are trying it with your iPhone, iPad or Android Smartphone. New users will not find it much difficult while using IPVanish VPN Software.
Also Read, Best Screen Recording Apps for Mac OS
They have Tier-1 Network which promises faster, stable vpn connectivity through out the period, and you can enjoy watching movies online without buffering.
Price: $11.99 / month
Download: IPVanish
Private Internet Access VPN
Its Cheaper and so far rated with decent reviews by existing VPN users. PrivateInternetAccess VPN servers are available in many countries and you can securely establish connection to surf anonymously with their easy to use software. All of their accounts allows you to enable Encrypted Wi-Fi, P2P, VoIP Support, PPTP, OpenVPN, L2TP/IPSec, Multiple VPN Gateways, Unlimited Bandwidth, SOCKS5 Proxy and you can connect up to 5 Devices simultaneously.
There will be no traffic logs maintained and you can setup PrivateInternetAccess VPN Software instantly on your Windows, Mac, Linux and iPhone, iPad, Android Mobiles as well.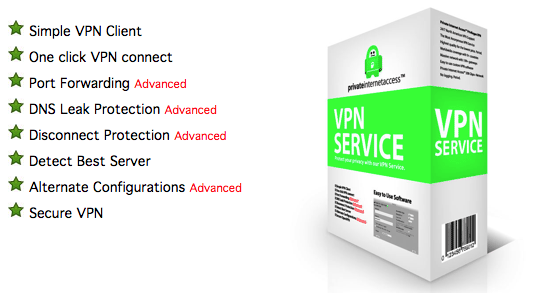 Their quality encryption system protects your Computer and User Data from Eavesdroppers, Identity Theft and Brings Uncensored access to websites, web services. If you are buying it for gaming purposes, then they do allow Port Forwarding. Every plan you purchase comes with DNS Leak Protection, Disconnect Protection and the software connects with best server every time you launch it using your computer or mobile.
Price: $6.95 / month
Download: PrivateInternetAccess VPN
AirVPN
AirVPN guarantees you anonymous web surfing by all means and it supports Net Neutrality. I haven't used their service before but they listed all of the VPN features they offer right at their homepage. They also display complete VPN Servers detail with Real Time status, Geographical information and much more at AirVPN Servers Status web page.
AirVPN Software is very easy to setup and they offer email based tech support. You can also jump into discussion via Forums for all community chats and support from fellow VPN users. AirVPN never logs your activity, so you are guaranteed to enjoy 100% anonymity while using AirVPN on your Windows, Mac, Linux, iPhone, iPad and Android Devices.
You can also configure AirVPN on DD-WRT Routers, Tomato, PfSense and more. AirVPN is compatible and has VPN SSH, SSL enabled connection to offer best security. AirVPN also provides Dynamic Remote Port Forwarding feature and you can do a lot with their Client Software.
Price: 1 GBP / 3 days, 7 GBP / 1 month
Download: AirVPN
Astrill VPN
Astrill Software is pretty simple and straight forward to use. They have servers in many countries and every single connection made to their VPN servers are secured with military grade encryption. Astrill VPN Routers are available that allows you to easily use the premium account with Sony PS3, Microsoft XBox, Roku Boxes, Boxee, Apple TV, iPhone, iPad and Android Devices. You can also use Astrill on your existing Routers by following the steps manually.

Get VoIP, P2P support to use Skype without any restrictions. Astrill works very well on Windows, Mac, Linux and all mobile devices. They guarantee the privacy you will experience by preventing any Hackers or ISP to spy on your Internet Connectivity. Their pricing is also makes them one of the best affordable VPN services in the market today.
Price: $29.95 / 3 months
Download: Astrill VPN
We believe, you have found your VPN service to use with Windows, Mac, Linux, iPhone, iPad and Android mobile devices. Feel free to share your views and add any more VPN services that we forgot to mention above, and you feel its the best VPN service you have used. Thanks for reading and have a wonderful productive day.
You may also like to Read,