Evernote available for Mac OS X, Windows, Android, Blackberry, iPhone  is a brilliant platform to keep the writer inside you alive all the time. Hope you were aware about this one liner which merely suits Evernote. This application allows you to have a note of your work irrespective of the places you were on. A note is nothing but it can be a to-do list, paper work, design or models, voice note, carry through details, a web page, pictures, check list etc.,
Evernote focus on the necessity of notes and archiving it on a centralized platform. This further helps the users to access the information from any place using and of the following gadgets like a smart phone, tablet or even a laptop. Evernote is been rated as one of the must have application in the modern age by New York Times.
Evernote Features
"Evernote is not just a simple note carry software, its a note worthy software" said in the Mashable awards.
Easy to edit and Automatic Sync
It is always a better option to have  a note of things we do imagine and must to be penned down. Evernote helps you on your work which supports in the way like edit and update the note you have already done gets automatic synchronization of the master copy on Evernote server. So the process of editing at different nodes and different platforms is reduced. One can edit the note from a single device and the things get sync on all the parallel copies.
New method of Note taking and Archiving
Normally anyone can use their smartphone for note taking and what's special in using an Evernote? The concept is simple because Evernote is quite different and smarter way. One can make voice notes on Evernote, it also does support image capturing and in parallel you can also record some voice notes to it.
In some cases Evernote helps in recognizing the blur texts on the images using OCR (Optical Character Recognition). One can also make a note using their handwriting which many do feel comfort on touch screened devices. These are the features you don't even imagine on normal text editors available on the smartphones and tablets.
Platform Independence
The best thing one could say that Evernote is impressive means then surely this venture. Evernote is for all touch devices whether it is a iPhone, Android, Blackberry and even for iPod touch. For users who think to use Evernote in offline mode can download the PC version which is again available for Windows and Mac platforms separately.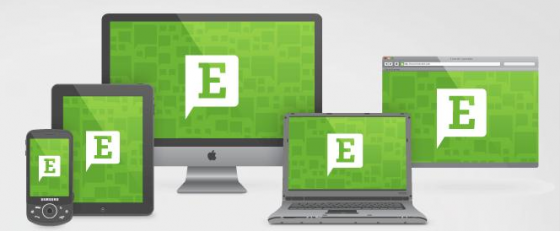 The initial phase is to create an account in Evernote which is few steps away and then start enjoying the features.
What is Evernote ? [Video]
[youtube width="550″ height="344″]http://www.youtube.com/watch?v=LNE0R3rEe5Q[/youtube]
Evernote Web Clipper
Some useful extensions to let you browser also do the organizing thing with evernote is an interesting feature of it. Evernote reader extension, we call it as web clipper that comes as an firefox extension to save things you see on the web into your Evernote Notes. It also provides a toolbar button and context menu to add an article, selection, URL or an entire page. You can add screenshots as well, if you have evernote installed on your computer.
Evernote Clearly
[youtube width="600″ height="344″]http://www.youtube.com/watch?v=hgVPobaTyr0[/youtube]
Clearly makes blog posts, articles and webpages clean and easy to read. Save them to Evernote to read them anywhere.
It has everything to keep your writing go on and on. If you like to see a review of your Product, Software, Theme in our blog, you may write to us [email protected] to get it reviewed here.