Still No Untethered Jailbreak is available, however this tethered jailbreak method is much better and easy to re-jailbreak whenever you restart your iPhone. We now have successful Jailbreak for iOS 9.2 to iOS 9.3.3 for iPhone and iPads. Pangu, the popular jailbreak tool developers have released a working tethered jailbreak for iOS 9.2, iOS 9.2.1 up to iOS 9.3.3 running iPhone's and iPad's. There is one catch to slow down your excitement, currently Pangu Team released jailbreak tool in Chinese language and English version is yet to be released.
Update: Download Pangu Jailbreak tool for iOS 9.2 up to iOS 9.3.3 in English version now.
However, you can read the step by step jailbreak tutorial in iclarified to successfully jailbreak iPhone or iPad running iOS 9.2 to iOS 9.3.3 software versions.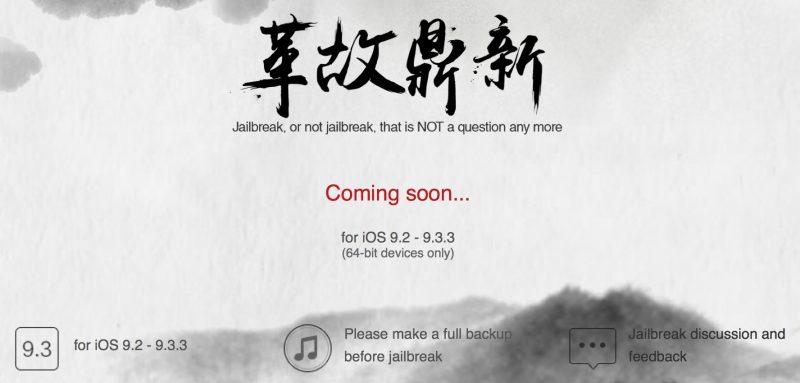 Apple has released iOS 10 Public Beta and Developer versions recently, after WWDC 2016 event. Apple kept the iOS 10 source code Unencrypted and Open to Hackers for exploring and finding more bugs. This will help apple to improve their iOS 10 security in many aspects and make it more stable and secure mobile operating system as it claims.
Pangu Jailbreak for iOS 9.2 – iOS 9.3.3
After long waiting time, Pangu team has released their jailbreak tool that works with iOS 9.2 and up to iOS 9.3.3 latest iOS version. Latest Pangu Jailbreak tool is compatible with following iOS devices.
Compatible iOS Devices:
iPhone's: iPhone 5s, iPhone 6/6s, iPhone 6 Plus/6s Plus, iPhone SE.
iPad's: iPad mini 2, iPad mini 3, iPad mini 4, iPad Air, iPad Air 2 and iPad Pro.
Also Read, Best iPad Pro Keyboards, Apple Smart Keyboard Alternatives
iPod: iPod Touch 6th Generation.
Compatible Firmwares:
iOS 9.2, iOS 9.2.1, iOS 9.3, iOS 9.3.1, iOS 9.3.2, iOS 9.3.3
Language: Chinese, English (Coming Soon)
How to Jailbreak iOS 9.2/iOS 9.3.3 using Pangu Tool?
Video Credit: 9to5mac
Developers of Pangu Jailbreak tool is working on an English version, but you can use the Chinese version temporarily to jailbreak your iPhone and iPad.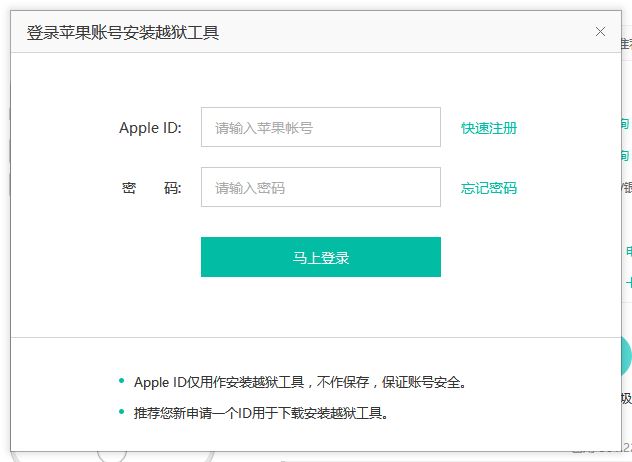 Image Credit: iClarified
Important Note: The one reason i won't recommend you to use this method of Jailbreak is, as it asks for your Apple ID and Password before starting the jailbreak process. If you are ready to give your apple credentials or create a new apple credentials to use with this jailbreak, goahead.
Once you have completed the jailbreak successfully, you have to leave the "PP App" in your iPhone. If you reboot your iPhone then this jailbreak will be removed as it is a tethered jailbreak method. You have to Re-Jailbreak it again after every reboot, but the process is made totally easier. Simply execute the PP App and wait for the Push Notification to complete the process.
Apple will release the iOS 10 this fall, and we may expect a full Untethered jailbreak of iOS 9.3.3 and iOS 10 versions in near future.
Also Read, Where to Backup Live Photos Online from iPhone 6S and 6S Plus?
How to Jailbreak iOS 9.2/iOS 9.3.3 without a Computer?
I also like to suggest you one more useful resource from iClarified, which will allow you to Jailbreak your iOS 9.2 to iOS 9.3.3 running iPhone and iPad without computer. Yes, if you remember the web based jailbreak method existed few years ago with iOS 6 or iOS 7, it is back again. Simply follow the step by step tutorial from iClarified to jailbreak iOS 9.2 to iOS 9.3.3 without a computer.
The same Re-Jailbreak process is required as suggested in the above jailbreak method using pangu tool. So you should not remove the "PP App" after successfully installing it in your iPhone. In this method of Jailbreak, you don't have to connect your iPhone to your Windows Computer. Simply follow the steps to successfully jailbreak iOS 9.2/iOS 9.3.3 running iPhone and iPads.
If you find this iOS 9.2 to iOS 9.3.3 Jailbreak tutorial helpful, feel free to share this post with your friends and followers. Thanks for reading and enjoy using all the jailbreak tweaks and third party with safety in mind. Have a wonderful day.
You may also like to Read,