It's that time of the year, where Parallels Celebrate its Birthday with its New and Existing customers. 25% Discount on Parallels Desktop 14 for Mac, its latest version that allows your to run Windows, Linux and Chrome OS inside Mac computer.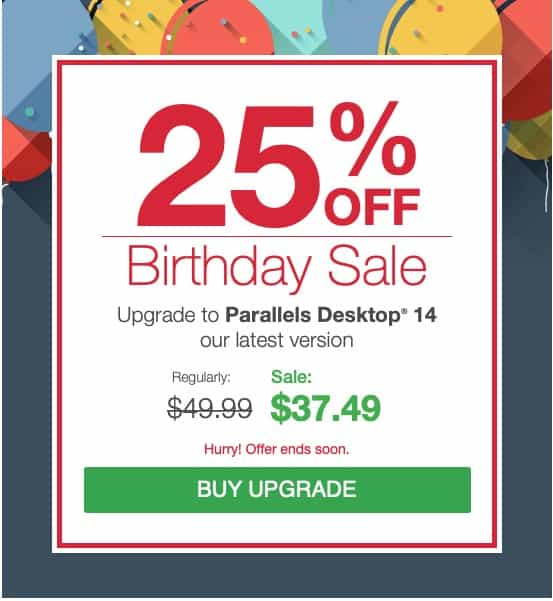 Parallels Desktop 14 for Mac Birthday Sale brings you a flat 25% OFF on new license key purchase and on upgrade as well. If you already use Parallels Desktop 13 for mac then now is the perfect time to upgrade your License Key to latest version.
Save 25% Flat while upgrading your license key. All you have to pay for next one year is, $37.49 instead of $49.99.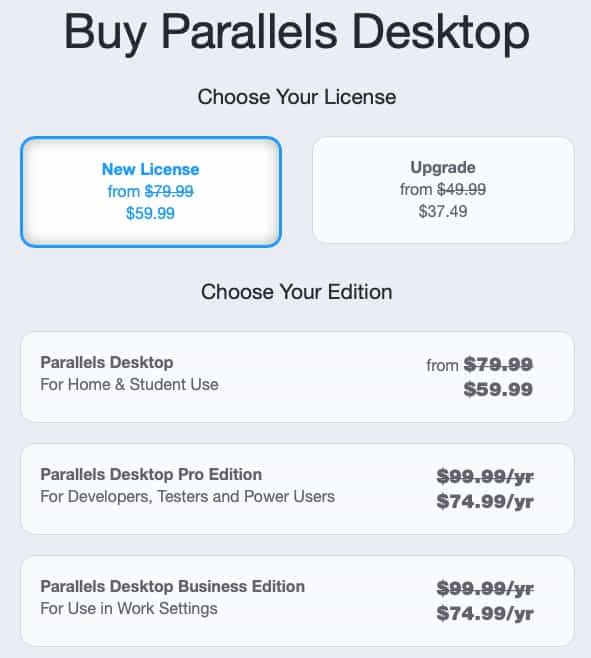 This Parallels Desktop for Mac Birthday Sale Offer is Good till 26th, June 2019. So Hurry Up! and start running Windows, Linux, Chrome OS inside your Macbook Pro, iMac or Mac mini and Boost your Productivity.
Have a great day.