Apple has announced Apple AirPods that looks very close to EarPods without Wires and comes with its own Charging Pod to give a total of 24 hours battery backup. There are always good number of alternatives available for such accessories. We hand picked few Best Apple AirPods Alternatives for iPhone and Mac computers to help you save some money and experience the best quality as well. The problem with Apple AirPods as many users feel are, it is hard to carry several accessories and protecting them from getting lost.
Apple is very clear about the future being wireless and it has already started it with 12 Inch Macbook Retina announcement last year. By removing the traditional headphone jack from iPhone 7, Apple now has a single Lightning Port connector making it to own the device completely.
Also Read, Macbook vs Macbook Air vs Pro, Best Macbook to Buy?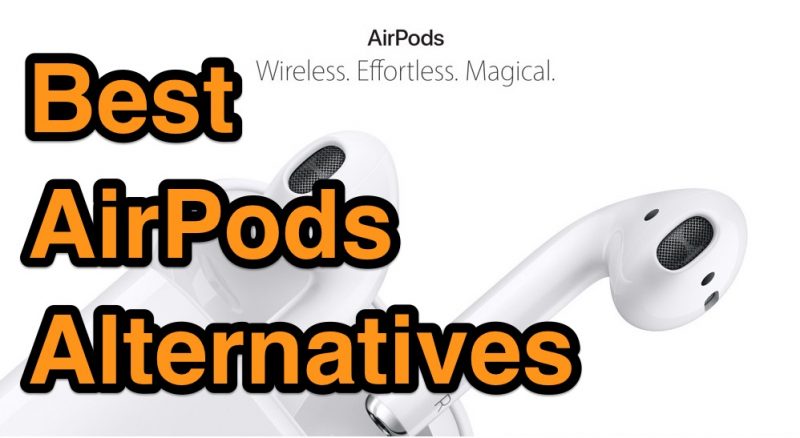 There are tons of Bluetooth headphones available in the market from popular brands to compete with the latest Apple AirPods. Keeping battery backup and audio quality as the top priority while choosing a wireless bluetooth headphone, there are very few branded headphones that keep up the promise and provide us quality headphones. That's why we hand picked few best bluetooth wireless headphones that stands as tough competitors to Apple AirPods in providing excellent audio quality and battery backup.
Apple AirPods are expected to be released by the end of October 2016. If you have decided to go with the Apple's own pair or wireless headphones, then its a good choice. I won't say the pricing is too high like other apple accessories. Apple AirPods are priced little higher than the current bluetooth headphones available in the market. The pricing of Apple AirPods is so Apple 🙂 is what i can say.