Apple Smart Keyboard is definitely the best keyboard available for iPad Pro 12.9 inch and iPad Pro 9.7 inch. When you prefer, alternatives to smart keyboard, which is cheap and best, you have come to the right place. We hand picked few best apple smart keyboard alternatives that fits perfectly with iPad Pro and gives you excellent typing experience as well. These keyboards a very portable and rated as best by existing users.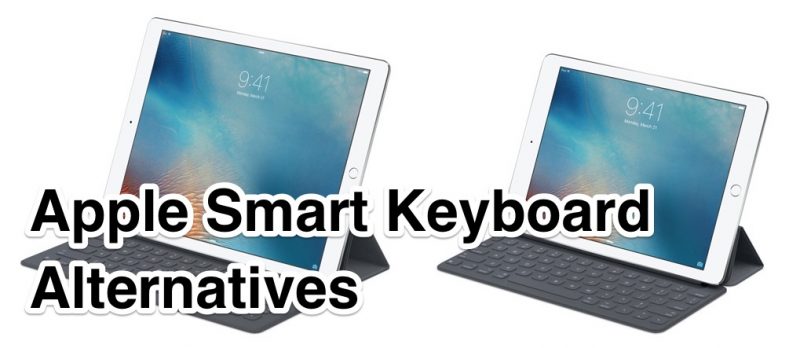 Connecting a keyboard to your iPad will easily convert an iPad to Macbook like experience. Apple has added several features to iOS 9 and made it compatible with several USB, Bluetooth and Wireless accessories. The software tweaks give more power to iPad to work like Mac OS (almost) when we connect accessories.
Apple also known for making good money with accessories business. Not just apple, many third party vendors also make good revenue with the accessories that targets iPhone, iPad and Mac computers.