Still No Untethered Jailbreak is available, however this tethered jailbreak method is much better and easy to re-jailbreak whenever you restart your iPhone. We now have successful Jailbreak for iOS 9.2 to iOS 9.3.3 for iPhone and iPads. Pangu, the popular jailbreak tool developers have released a working tethered jailbreak for iOS 9.2, iOS 9.2.1 up to iOS 9.3.3 running iPhone's and iPad's. There is one catch to slow down your excitement, currently Pangu Team released jailbreak tool in Chinese language and English version is yet to be released.
Update: Download Pangu Jailbreak tool for iOS 9.2 up to iOS 9.3.3 in English version now.
However, you can read the step by step jailbreak tutorial in iclarified to successfully jailbreak iPhone or iPad running iOS 9.2 to iOS 9.3.3 software versions.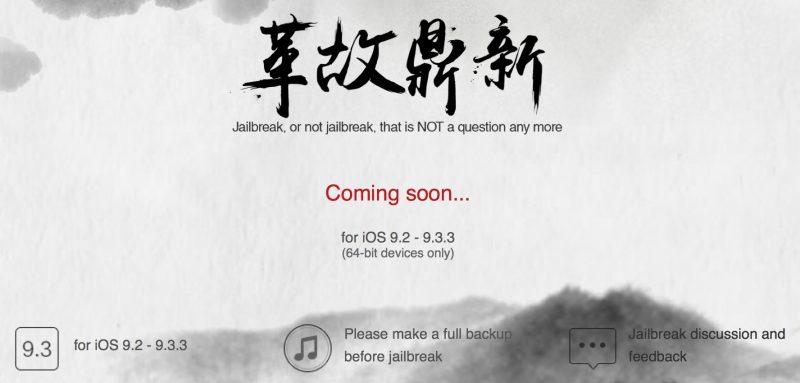 Apple has released iOS 10 Public Beta and Developer versions recently, after WWDC 2016 event. Apple kept the iOS 10 source code Unencrypted and Open to Hackers for exploring and finding more bugs. This will help apple to improve their iOS 10 security in many aspects and make it more stable and secure mobile operating system as it claims.