Antivirus software's are very essential to protect your Windows PC against Viruses, Worms and Malwares. Every minute new malwares and spywares are popping up and gives Windows users hard time by affecting their System performance, Productivity and Time. Here, i am happy to bring you Bitdefender Antivirus Plus 2017 Review to help you decide your next antivirus software to protect your Windows computer from all types of threats and attacks.
By the end of this Review, do get our exclusive Bitdefender Discount Coupon Codes 2017 to avail 25% Flat Offers on popular titles.
Also Read, Bitdefender Internet Security 2017 Review and 25% Discount Coupon Codes
Honestly, i feel that in today's scenario, Antivirus is not enough for a computer that goes online frequently. We still need an antivirus software but with more powerful features and technologies to stand in the battle of Online Threats and complex malwares.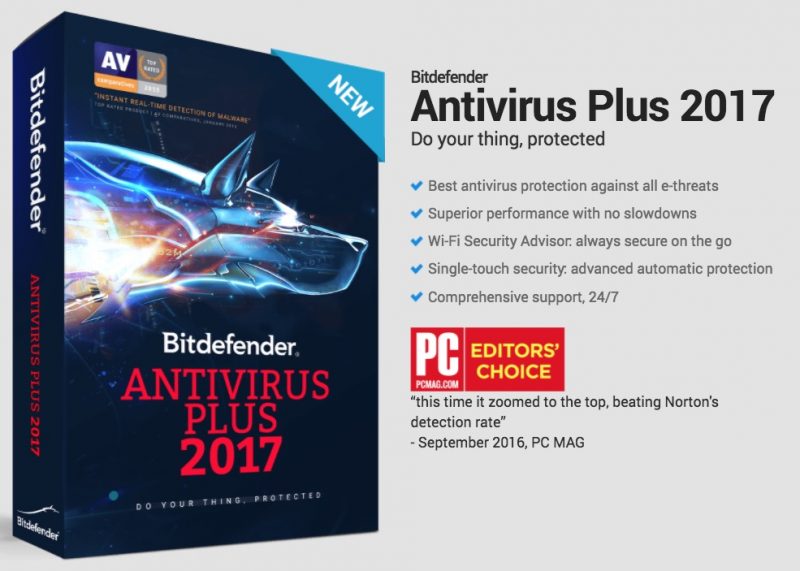 Bitdefender Antivirus Plus 2017 is definitely the best choice if you want an antivirus software for a PC that mostly stays offline and rarely connects to Internet. Windows PCs that mostly deals with data entry works and office related works can fit in this situation and Bitdefender Antivirus Plus 2017 should be very useful in protecting the PC against Viruses, Malwares and Spywares. This will ensure that the Windows PC stays healthy and available every time you turn it ON.
You should consider getting an Internet Security Software suite to protect a PC that goes online regularly. Here we have a comparison about Bitdefender Antivirus vs Internet Security vs Total Security which you might find useful in deciding which security suite to download.