Google is transforming each of its service to a unique design and interface that suites Google+, the social networking site launched by Google. The next biggest official design change arrives to GMail. The layout that looks clean and easy to navigate with your mails like never before.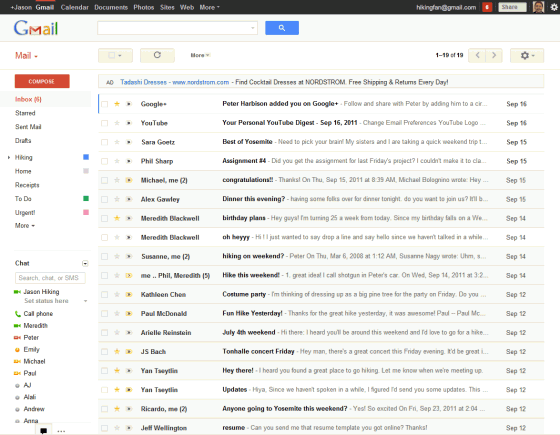 Many have used this interface through the Gmail Themes as they launched the preview design of it after the launch of Google+ to see how far people like it.
[youtube width="550″ height="344″]http://www.youtube.com/watch?v=vfW5e6jVsMs[/youtube]
What People Say about New Look of Gmail ?
You read the complete changes that GMail Team have come up with here. Thanks for reading and enjoy the new Gmail Interface.