Millions of users are in social networking to share their views and to create new friendships with like minded people. Twitter and Facebook are famous in social networking sites. Facebook users update their status on facebook wall to share "What they have on their mind ?" with their friends. Twitter users do share Texts, Images and Links as Tweets on their Twitter Timeline within 140 characters.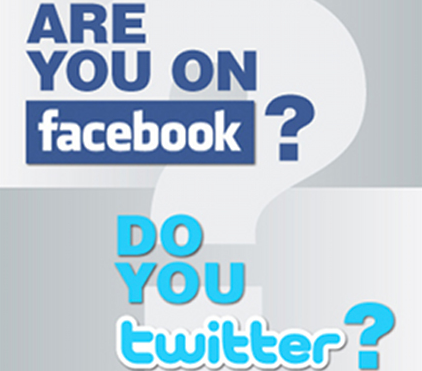 Here i have a small guide to connect these two platforms and make your task much easier while you interact with your Facebook friends and Twitter Followers. Twitter have an official Twitter App for Facebook to accomplish this task.
How to Connect Twitter and Facebook ?
In Facebook search box type "Twitter" and press Enter. You will get list of apps that has the name "Twitter" in it. Now select "Twitter" that has a description as "App".
Now click on "Go to App" in when the page loaded with Twitter App for Facebook page.
Step 2
Then it will ask Request for Permission to use this app, click "Allow" and don't worry about your privacy and security because this app is created by official Twitter team.
Step 3
Now your Twitter account is successfully connected with your Facebook account. In App Permissions it will ask permission to post updates in Facebook wall and in Facebook Page that was created by you. Click "Allow" when it ask permission to post in the wall after you check it.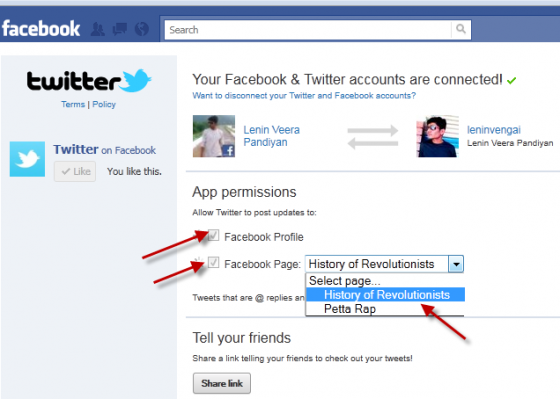 Now your Facebook account has successfully connected with Twitter account and from now on you can update your Facebook wall with your recent Twitter Tweets.
Video Tutorial
[youtube width="550″ height="344″]http://www.youtube.com/watch?v=wB9mhsYYTzI[/youtube]
Will meet you with an interesting title very soon. Thanks for reading and i hope you have enjoyed it.
You may follow us on Twitter or like us at Facebook to get more updates about Facebook, Twitter and Social Media.