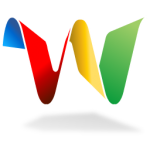 Its been very long time that Google made me to wait for Google Wave Invites 🙂 in my wave account. I have 5 Invitations left to give away now. If you are looking for Orkut Invitations New Design, then follow up to this link. I remember giving invitations to maximum of the comments made for orkut new design. Alright,just proceed with 2 simple steps to get your google wave invite.
If you are new to Google Wave then have a look at the introduction article i wrote long back, where Google Wave announced by Google Wave Developers in Google IO.
1. Retweet this post using the above green color ReTweet Button.
2. Make a comment below, with the Tweeted status message url and email address.
(Eg:- http://twitter.com/i_bhavdeep/status/5850480973)
I will invite 1 person a day selecting via Random.org, because i too bored there with out much friends and wave creations 🙂