Is your iPhone Face ID Not Working? Seeing Face ID Disabled Error? with a message saying, "There's an issue with your iPhone's ability to use Face ID?". You can try following the troubleshooting steps to diagnose and fix Face ID not working problem on your iPhone.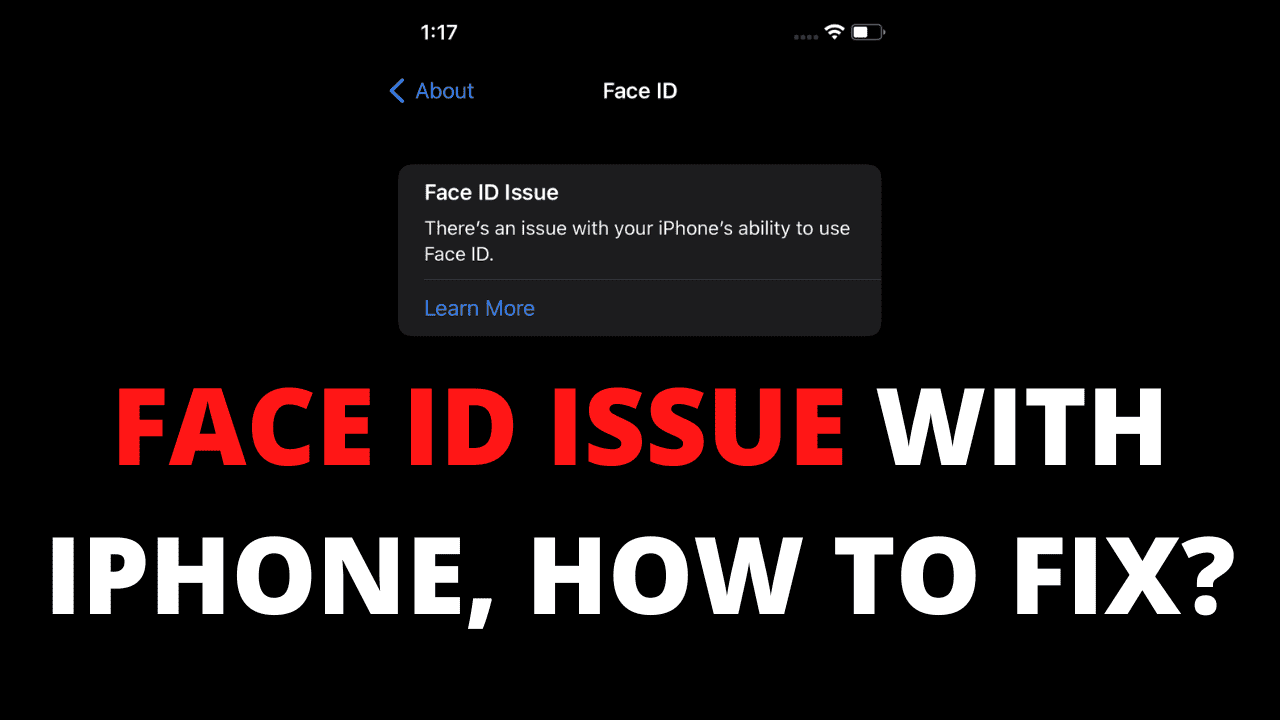 Hardware or Software Problem? That is important to diagnose initially to try the fixes further.
iPhone Face ID Not Working or Disabled
iPhone Face ID authentication is a very helpful method for unlocking your iPhone, it is very protected, and iPhone has the most advanced Face ID system compared to other smartphone manufacturers.
Not just to Unlock iPhones, but also to Buy and Download Apps from Appstore, log in to Websites, Apps, and so on.
I miss Face ID on my Macbook Pro. Even with Notch, Apple is delaying the implementation of Face ID on Macbooks for no reason.
iPhone Face ID Repair is now Possible
Apple launched Face ID Repair and Replacement in the U.S. recently. Previously, for any Face ID Disabled or Not Working problems, they replace the entire iPhone. Customers must pay almost the full iPhone Price to get it replaced if AppleCare+ is not purchased.
Face ID Repair Replacement program is not available in other countries right now. But soon, Apple-authorized service centers and service partners will be able to repair the Face ID of an iPhone without replacing the entire device. 
Accidentally Dropped your iPhone?
Any accidental drop happened recently? Sometimes you may not see Face ID Disabled or Not Working error immediately after dropping. After a week or two of usage, some users did notice Face ID not working problem.
In that case, it could be a hardware problem, which needs a visit to an apple service center for further check-up and replacement.
Did iPhone Fell into Water?
Did your iPhone Fell in Water, and since then, has your Face ID been Disabled or Not Working?
This is another possibility similar to a Drop, and any internal damage could have happened. Water damage also won't be instant. Sometimes even a tiny drop of water entering the earpiece speaker area could result in a Face ID Failure problem.
A large part of the time, on the off chance that you unintentionally dropped the iPhone from a certain height, or water got into the hardware equipment could be the reason for the Face ID not working issue, the hardware in Face ID was probably harmed. Inner harm for the most part with the iPhone. That can cause Face ID authentication failure or Face ID incapacitated blunders when you attempt to Unlock your iPhone.
iPhone Face ID Software Problem
But in some cases, the software may be the reason for causing iPhone Face ID not working error. If you are experiencing such problems after updating to the latest iOS Software or all of a sudden, iPhone Face ID stopped working, then the troubleshooting steps to follow are, 
Force Restart your iPhone
Force restarting your iPhone could resolve most iPhone software issues unless it is a software update bug.
You can force restart your iPhone by pressing the volume up button once, pressing the volume down button once, and pressing and holding power on/off button until you see the Apple logo. 
If you are having any difficulty following the above steps, you may refer to this video.
Resetting your Face ID
After force restarting your iPhone, Go to Settings App > Face ID and Passcode > Reset your Face ID, erase the existing data, and try setting up your new Face ID.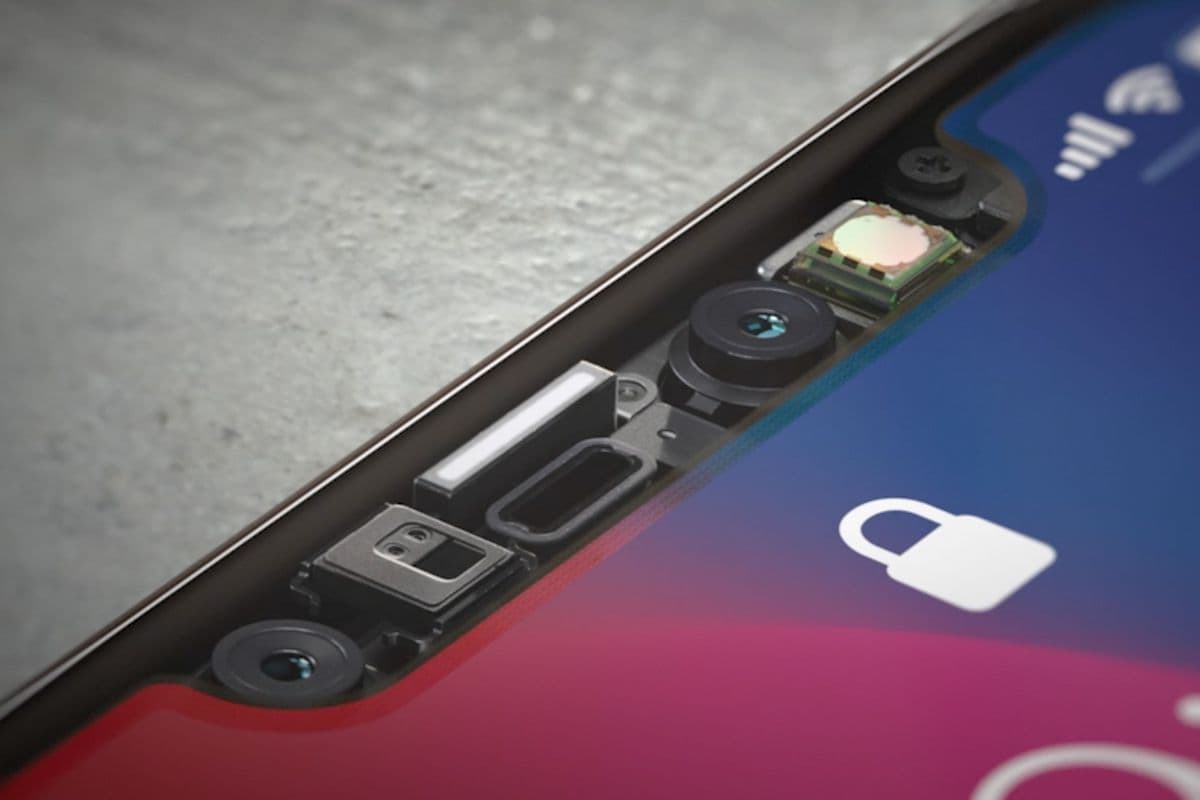 Also, setting up an alternate appearance of your Face will help you while you are wearing glasses, a mask, a helmet, and other types of ornaments you wear often; try setting up an alternate face with that style so that it improves accuracy. 
Try updating your iOS to the latest version via iTunes
If you notice any pending updates on the settings app, update your iPhone via iTunes; updating your iPhone to the latest version will resolve most software bugs and improve the user experience. 
How to update your iPhone via iTunes?
To update your iPhone via iTunes first, 
Connect your device to your computer in the iTunes app on your PC > click the Device button near the top left of the iTunes window > Click Summary > Click Check for Update > To install an available update, click Update.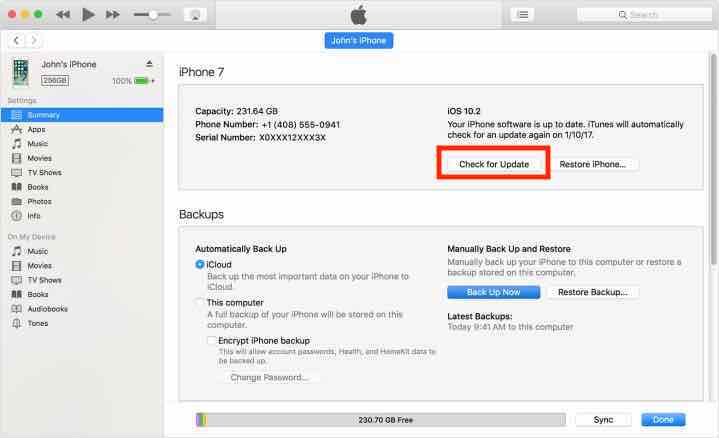 If it's a software problem, the above 3 troubleshooting steps will help you fix iPhone Face ID Not Working or Disabled Error.
Let me know in the comments, which method helped to Fix iPhone Face ID Disabled Error. Feel free to share this post with your friends to help them out, if they are also experiencing similar problem. Have a great day.