WhatsApp plays a significant role in our personal and work life. Starting from friendly chats to dealing with large-scale businesses. How to Transfer WhatsApp Business Chats from Android to iPhone? or from iPhone to Android?. I am happy to share a working method to Transfer WhatsApp Business Chats between devices. It's a paid app and not a free method available till now to do this transfer.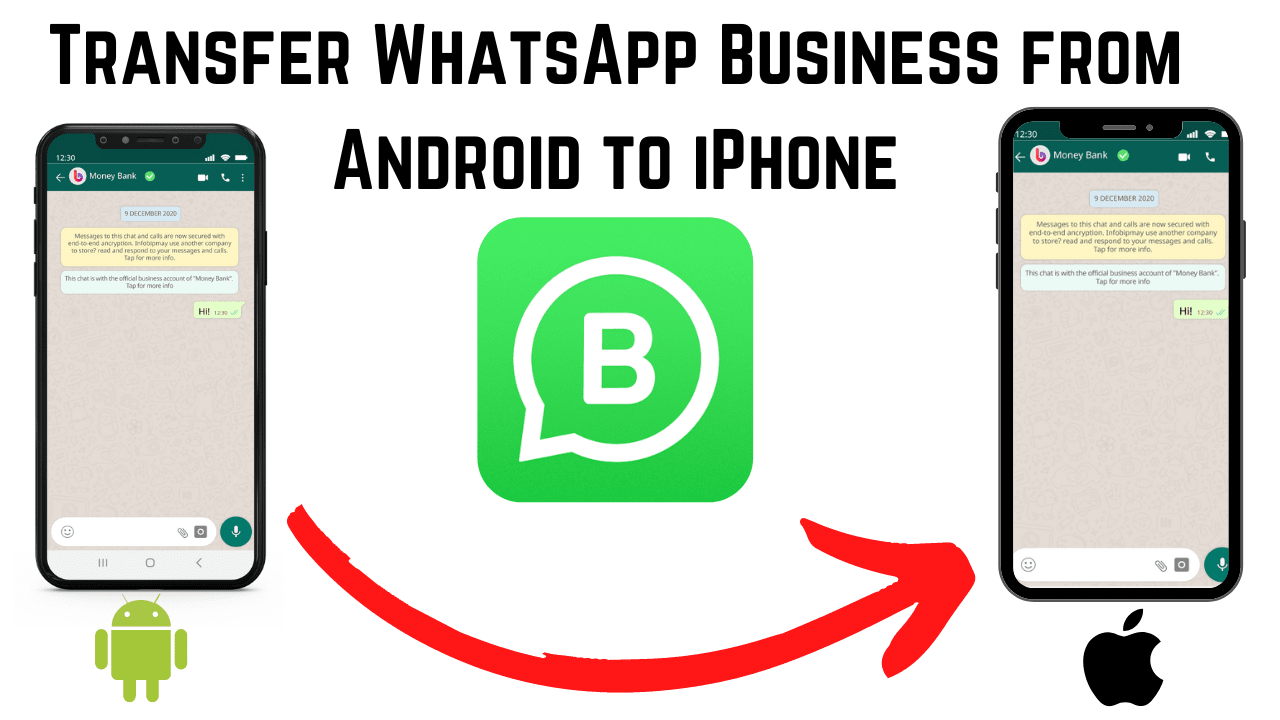 We can use move to iOS app to Transfer WhatsApp chats from Android to iPhone for Free. Also we can use iPhone WhatsApp "Move Chats to Android" feature to move our whatsapp chats and history for free. But the same is not possible with WhatsApp Business. Do check out Dr Fone Wondershare Discount Coupons to Save 20% Flat with your purchase, for both Windows and macOS.
It involves simple steps, and there is a video tutorial attached at the end of this article. Without any delay, let's start WhatsApp Business Chats Transfer between Android and iPhone.
Buy / Download WhatsApp Business Transfer App
Once you purchased the software from above links, We can start with the WhatsApp Business Chats Transfer process immediately.
Wondershare Dr Fone Restore Social App, allows us to transfer not just whatsapp, also works with many popular Messaging applications. You can take a full backup of the Chat Application to your local computer, and restore it to iPhone or Android even later. It's very convenient.
Transfer WhatsApp Business Chats
Transfer WhatsApp and WhatsApp Business Chats from Android to iPhone or iPhone to Android using Dr.Fone
Before getting into the steps, make sure to tick the 2 requirements,
You must have to download the software on your computer
Connect your Android and iPhone to the computer using a cable
Now let's move on to the tutorial
Step 1: Open the Dr.Fone tool, and click on "WhatsApp Transfer"
Step 2: Your iPhone and Android will be detected automatically. then you will see the following screen to confirm the same.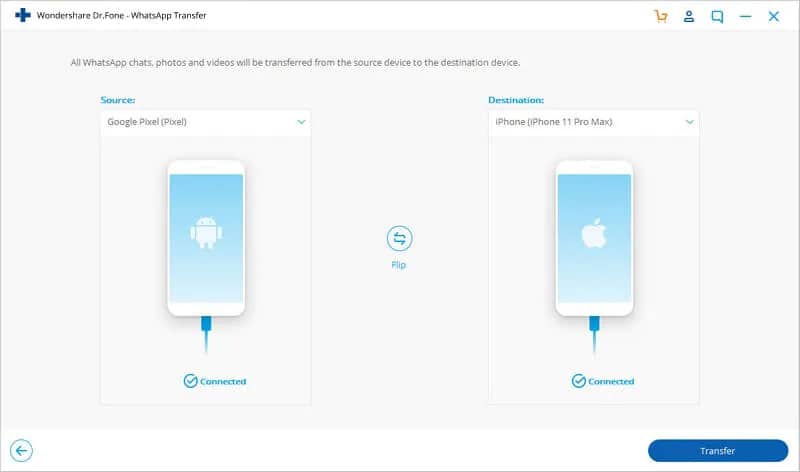 By default, it is set as Android to iPhone. You can swap the process by clicking the "Flip" button in the middle of the screen.
Step 3: You will be seeing the "Transfer" button at the bottom right corner.
It can take some time to transfer chats according to the data and file size, after the process you will be seeing a completed screen like this,
That's it with these simple steps, you can successfully Transfer WhatsApp and WhatsApp Business chats from Android to iPhone or iPhone to Android. Compared to other software's Dr.Fone WhatsApp Transfer is fast, secure, and reliable. 
Here, if you are finding issues with the article you can also check out this video for a clear and in-depth understanding.
Transfer WhatsApp Business from Android to iPhone [Video Tutorial]
Wondershare Discount Coupon Code
We do have 20% Dr Fone Wondershare Discount Coupon Code New one, to help you save some money with your purchase. Offers attached in buy/download links you find in this page.
I hope this article helped you to transfer WhatsApp and WhatsApp Business Chats from Android to iPhone or iPhone to Android easily. If you find this post useful, consider sharing it with your friends and followers who are searching for similar work around. It will be helpful.
Also Read, How to Fix WhatsApp iOS Share Sheet Not Working Problem?
Thanks and have a wonderful day. Feel free to ask your questions, if there is any in the comments below.