After a long delay, WhatsApp from Meta announced the most awaited feature that allows us to free transfer WhatsApp chat data like Photos, Videos, Audio, Documents, contacts, and Chat History from Android to iPhone.
To date, the transfer of WhatsApp chat data and its attachments from Android to iPhone is done through third-party software, but now WhatsApp chat transfer can be done without any third-party software.
Almost a year after the launch of the iPhone to Android WhatsApp chat transfer feature, now finally Meta brings the feature to Android. The much-mentioned transfer feature moves everything in your WhatsApp history including messages, voice notes, and media documents from Android to ‌iPhone‌.
Unlike iPhone, Meta is not bringing the feature natively, the framework uses Apple Move to iOS application for Android phones and can start the process for a new iPhone‌.
I have tested and found this feature is officially rolled out and now working. Friend of mine successfully transferred their whatsapp data using this tutorial.
In this article, I'm going to explain the steps involved in How to Transfer Your WhatsApp Chat data from Android to iPhone?
Without further delay, Let's dive into the tutorial.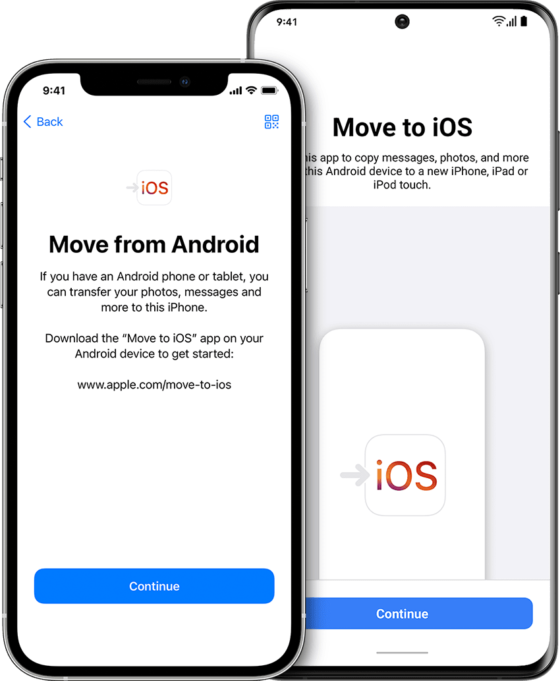 How to Transfer WhatsApp Chat Data from Android to iOS using the Move to iOS Application?
To transfer WhatsApp Chat data from Android to iPhone kindly follow the steps mentioned below.
Step 1: Install Move to iOS Application on your Android phone.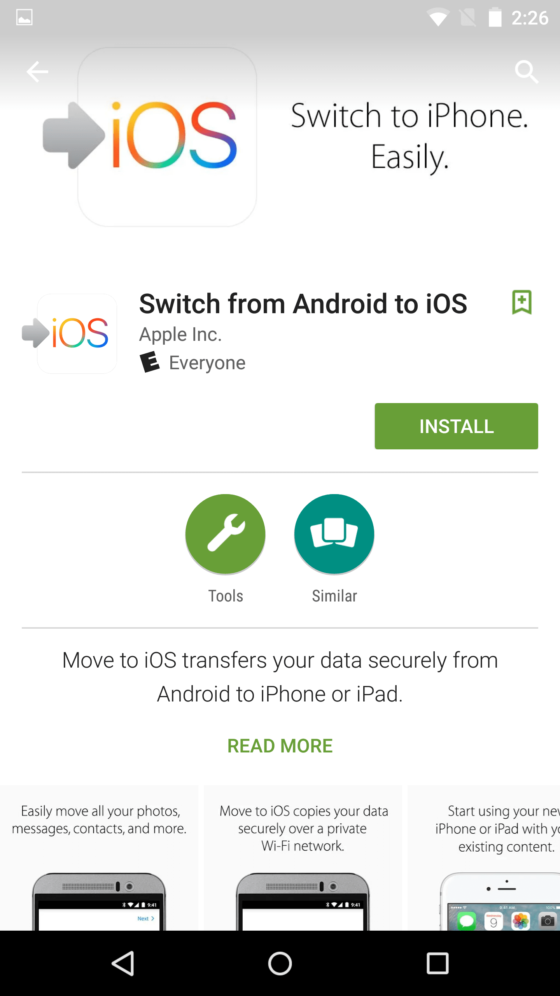 Step 2: On your iPhone, tap move data from Android.
Step 3: On your Android phone, open the Move to ios App and follow the instructions.
Step 4: On your iPhone tap continue and wait for a ten or six-digit code.
Step 5: Use the code on your Android device.
Step 6: Connect to temporary wifi, and select WhatsApp on the list below to transfer the data
Step 7: Wait for the process to transfer WhatsApp chats from Android to iPhone.
Step 8: Download the WhatsApp app from your App Store, and register with the same number that you have been using on Android.
After following all these steps, now you will be able to use WhatsApp on your iPhone without data loss.
What are the system requirements to Transfer WhatsApp chat data and from Android to iPhone? 
The system requirements are, Your new or factory reset iPhone should be running iOS 15. 5 or later.
Update WhatsApp to the latest version on Android.
Install move to iOS app on Android.
Connect your Android phone to a stable wifi network
Make sure that the content you're moving, including what's on your external Micro SD card, will fit on your new iOS device. Calculate the Storage.
These are the basic system requirements and checks to follow while transferring WhatsApp chat data from Android to iPhone.
I hope this article helped you to transfer WhatsApp chat data from your Android to your iPhone. Thanks for reading and if you find this post useful, do share it with your friends at Twitter and Facebook.
Someone facing a similar problem will be able to transfer WhatsApp chat data from their Android to iPhone as well.
Here I have attached a video tutorial to see the step by step process in action.