iPhone Call Recording Apps don't work as they promise. They almost don't exist as they are the same as Call Recorder Apps on Android. But here is a solution to Record iPhone Calls with a simple, snap-on accessory.
MagSafe Compatible iPhone Call Recorder works seamlessly.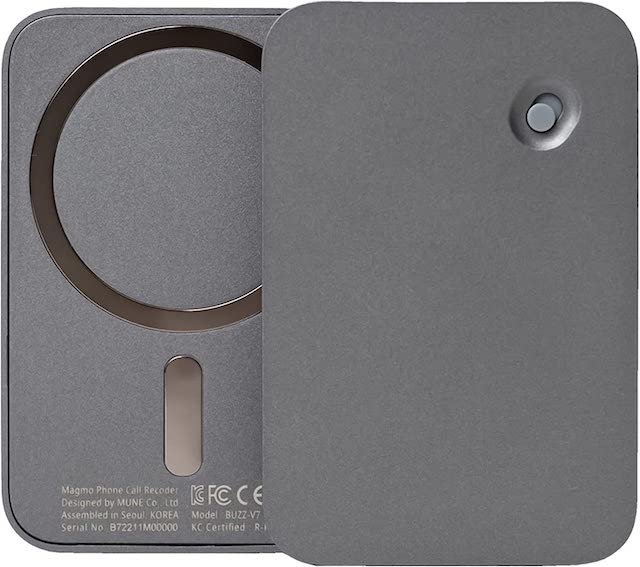 Snap it on your iPhone's backside like a MagSafe battery pack. Then flip a switch to start Call Recording. It's that easy and simple.
This Magmo 32GB Call Recorder for iPhone is priced at $149 on Amazon. But for a limited time, you can buy this with $30 Discount Offers. Yes, hurry up and buy this for $119 till stocks last.
I have checked, and so far, positive reviews from its users. You can review the product specification once, and the user can review it before purchasing. It's important to see whether this Magmo Call Recorder for iPhone will do the job in your use case.
You may share this offers news on Twitter and Facebook. Thanks for reading, and don't forget to follow our social media feeds to receive useful iPhone tips, tricks, and discount news similar to this one. Have a great day.