Mac users will be surely thinking about this feature to have some particular plugins which would do this and that for them. And when it comes to mail box then there will be surely a lot of things to be considered from priority mails first, unread mails, recent mail notification, older mails box, sent mails list etc., You can't spare time in having all those things on a single node and searching it regularly and digg more and more for your older mails. Mac users can have a separate plugins for all the above said features and customize those for more handy usage of their Mac.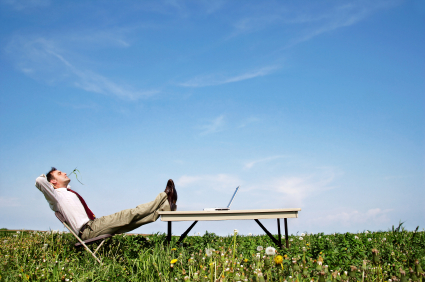 Email Plugins for Mac
The duty of the plugins is to bring out the recent activity in form of  notification to the user on their home screen. When there is some other important work going on for the user on the machine then it will be supportive and simple to get some notification on one corner of the scree rather than getting alerts or being unnoticed.
Mail Unread Menu
Mail unread menu is a simple plugin for Apple mail which will be keep on notifying you when ever you receive a new mail. This will update the count list in accordance to the new mails you receive and therefore will act as a plugin on the menu bar of your home screen. (Go to Mail unread menu)
Mail Scripts
Apple Mail scrips are a key hole for you to customize things in your interest. This will help you to make prompt replies for those from particular mail address, Archiving the mailbox, Change rule settings of mail, Export address, Auto Draft send, Filters down the sent messages with priority, scheduled delivery and lots more features. (Go to Mail Scripts)
Mailfollowup
Mail follow up plugin is used to mass follow or custom follow of the addresses on your mailbox and there by giving the privilege to particular groups. This allows you to send custom quoted messages to all original recipients by choosing either "follow up" or "Follow up all". Using this it will automatically generate built-in reply and reply all function. (Go to Mailfollow up)
MassiveMail
Massive mail sender plugin is most essential during the times when you need to send a single mail to a large group of people in a single click away work. This will be simple to use as you can easily categorize the recipients list based on gender, country, region etc., using the custom options and process the operation for thousands of people in seconds. Some of the best features of this plugin is Multitasking panel, Customizable message headers, Quicklook, iPhoto integration, Address Book integration etc., (Go to Massive Mail)
MailRecent Mail Plugin
MailRecent mail plugin will do the work as browsing and categorizing the recent mails on your apple mailbox into certain aspects like "copy the recent", "move the recent" and "go to recent " operations. Using this plugin you can sort out recently used mailboxes. (Goto MailRecent Mail)
Mail to FileMaker Importer
This functions as you can automatically import the mails from your Apple mailbox into FileMaker pro database. Users can integrate the custom settings inside the application with which the operation will be done whether to import current mails, or from directory into the Filemaker database. To initiate this you need to configure a pro database and fields so you can start importing the mails. (Go to Mail to FileMaker Importer)
Mailtabs
Mailtabs is a simple plugin which lets you check all your unread mails on separate tabs and check the information in detail. This is for Apple mail and you can check for the frequent updates from the developer through system updates. This will give a safari look for your mail system. (Go to Mailtabs)
Serial Mail
Serial Mail is another way of sending mails to recipients smarter. Using this application you can easily develop custom messages as the body for the messages to be sent. Even more you can develop body contexts as a template for particular entries from your address book. (Go to Serial Mail)
Direct Mail
Direct mail is another automatic mail replying application which helps to stay in touch with your close ones quicker and easier. Its user friendly interface and powerful mail delivering  engine. Direct mail has a customized template function which you can edit for your comfort. (Go to Direct Mail)
Email Extractor
Email extractor is a powerful tool for retrieving the damaged or some untrusted mail address which you were not aware of the spam list. This application will extract all the address from you contacts and make a well formatted original and trusted emails to be on the mailbox. (Go to Email Extractor)
Widget mail
Widgets are always an interesting part whether its for phone or for your Mac you will enjoy it like anything. Mail widget is for keeping you updated about the mail count, recently read things and reply those from this simple widget without even entering into your mail account. (Go to Widget mail)
Mail Stationery
Mail stationery is to make the custom format of sending messages into a collective improvised process of responding or sending wishes to the recipients on your mailing list. Say for a birthday wish you can make visually attractive unique mails conveying your wish in a professional way. Mail stationery carries some beautiful design as templates which you can use it from your apple mail and send creative solutions to your recipients. (Go to Mail Stattionery)
Drop 'n Mail
Drop 'n mail is an social intelligence tool which allows you to compose, edit some mail and save that in  this server so you can send it anytime you mark in it as label either manually or automated. This helps to improve the mail communication legitimate and powerful as the content is written by you, so you can make it out on leisure hours in prior and mail that to your recipient on some other time. (Goto Drop 'n Mail)
Enable/Disable Mail accounts
Enable/Disable mail accounts allows you to maintain more than one mail accounts in Mac OS Mail application. If the case is to handle more than two or three accounts on a single machine without logging in to each account separately you can easily disable current account and switch to another one then again enabling it closing the recently used one. It works on Apples scripts menu which is triggered via Address book. (Go to Enable/Disable Mail Accounts)
MailTags
Mail tags is used to send mails with more appropriate details and maintain professionalism on your messages. This is made possible by including certain things to your mail which will make a look like very detailed. Adding comments, due date, priority meter to your mail viewer window there by using these tags. (Go to Mail Tags)
Thanks for reading and i hope you have found these tools useful. Will get back to you with another interesting title soon. You may share this article with your friends and followers in Facebook, Twitter and Google+.