If you are searching for a way to download youtube videos on your Macbook Pro/Macbook Air/iMac without software or apps installation, then use your web browser to complete the task. Just make sure you have installed Java Runtime Environment and Restarted the web browser once to make it work as the website use Java to run this youtube download tool. This is completely web based, and you dont have to install any youtube video downloader or youtube video download software/apps on your mac computer.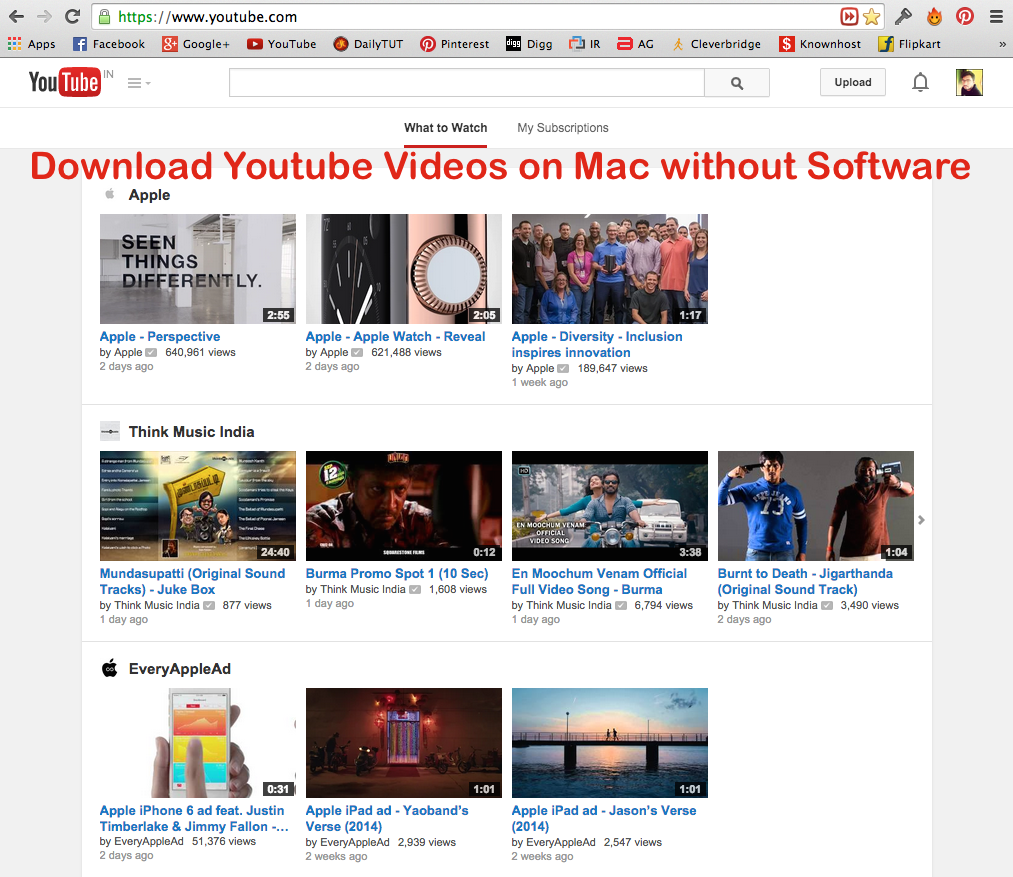 There are many websites but i find keepvid as my favorite on any OS platform. Even in Windows and Linux i prefer this website as it offers high quality video download solution that is very compatible for iPhone, iPad and any Android smartphone, tablets. This is one of the best youtube video software alternative to download videos online without installing any apps on your Macbook Pro, Macbook Air and iMac.
Keepvid also allows you to download facebook videos, twitch.tv, vimeo, dailymotion, vbox7.com and many more.
How to Download Youtube Videos on Mac without Software ?
Step 1: Download and Install Java for Mac OS from Official website only.
Step 2: Verify Java is correctly installed or not by visiting Java Verification website.

Step 3: visit Keepvid.com and enter the Youtube video link that you want to download.

Step 4: Select the 720p HD link to download with audio, you may download the video clip without audio or just audio of that particular video as well.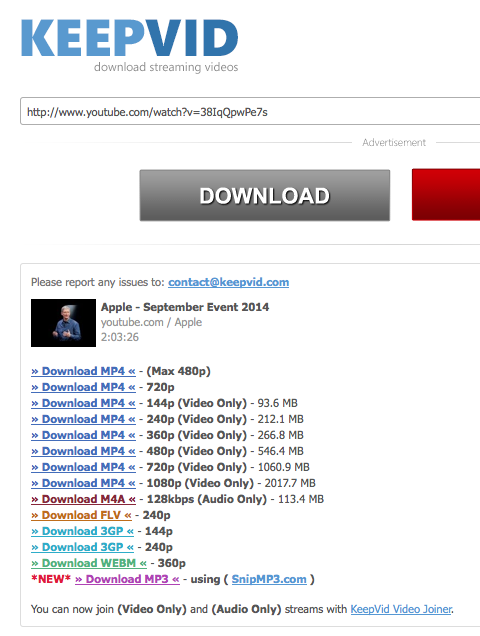 Important Note: make sure you use Firefox web browser to download youtube videos on mac. Chrome is not supported due to java integration.
Possible Problems and Solution:
Problem No 1 and Solution: When it prompts you for requesting permission to Run Java Application from the website keepvid click on "Run" and it will show the progress "java applet loading" and you will see the video links to download.
Problem No 2 and Solution: The website keepvid may not respond anything to you after you have entered the youtube video url and pressed "Download" button. If you dont see any prompt to allow java run on that browser tab or you have wrongly clicked "Block Plugin" when it prompted then you may use this tip. Restart your web browser and redo the download process. You may also manually select Java Applet enable and running on that browser tab by clicking on that box icon prefix to web url in address bar.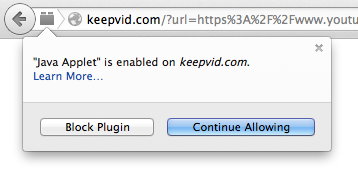 Proceed with the download and do let us know in the comments below if you encounter any other problem than the above we have listed. We may able to diagnose and help you out with a solution. I hope this article have helped you to download youtube videos on mac without any software or apps.
If you are looking for simple to use software to make this process easy on mac, then you may consider trying Youtube Downloader Pro for Mac OS X to download single youtube video or multiple youtube videos (batch download) at same time and save it your local hard disk storage.
Thanks for reading and dont forget to share, retweet this post to tell your friends. Have a wonderful day.