Apple to release 8GB version of iPhone 4 in many countries to let millions of users experience the Apple iPhone at a usual smartphone price. This one to feature all the iPhone 4 features but with 8GB inbuilt memory. There is no price confirmation so far about this model in any country. Even apple has not officially said about the launch of iPhone 4, 8GB model.
Here are the snaps of it, captured in Brazil.
8GB iPhone 4 Pictures
————————————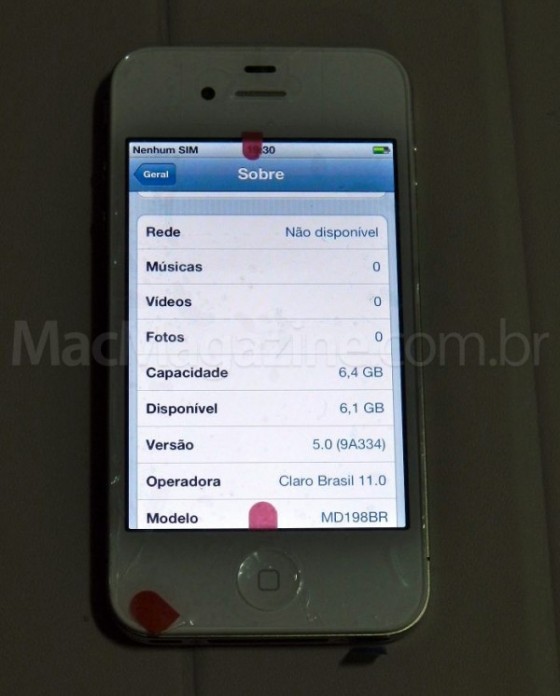 ————————————
————————————
Some reliable sources confirmed this news to MacMagazine.br and soon we can expect the iPhone 4 with 8 GB model at our nearest Apple stores. Will you go for an iPhone once they released it ? Please do leave a comment below.