Apple announced notch on the iPhone X back in 2017, and in 2022 Notch replaced with Dynamic Island in iPhone 14 Pro and Pro Max. Here are list of iPhone Apps that Use Dynamic Island for Fun and Creative purposes. For those who are unfamiliar with the dynamic island, It is a cutout in the shape of a pill that can vary its size and shape to show alerts and notifications.
In upcoming years, the selfie camera and Face ID components may be hidden behind Dynamic Island, which is a feature that does more than just displaying updates about how an app is acting. Dynamic Island is an Innovative approach by Apple to people who were hating the Pill Shape Cut out or Punch Hole in iPhone Display.
Additionally, there is no option in the iPhone's settings to disable or hide Dynamic Island. However, you will be able to turn it off but the pill shape cutout remains the same. Meanwhile, Apple allows third-party apps to use the feature so it is easy to customise the dynamic island with apps on your iPhone.
As of now, there are a few limited applications that support dynamic island but we will be seeing more apps in the near future. If you want to play around with dynamic island using Fun and Creative Apps, continue reading.
You have landed on the right page, in this article, I'm going to list out a few applications that support the dynamic island feature which you can play around with your friends. Now let's look into those applications.
#1 Apollo
I love using this application, the iPhone 14 has Apollo, one of the most amazing third-party Reddit applications with many capabilities, at no additional cost. The most recent version of the app includes an opt-in option for Apollo called "Dynamic Island Zoo."
For those who do not own an iPhone with a Dynamic Island, Selig has also included the little critters as Lock Screen widgets, allowing them to still add a critter to their device.
Download Apollo app for your iPhone
#2 Hit the Island
A Dynamic Island game for the iPhone 14 Pro and iPhone 14 Pro Max has just been teased by developer Kriss Smolka. Despite the claims that it was sluggish, it appears like Smolka has fixed the issues and made the game live.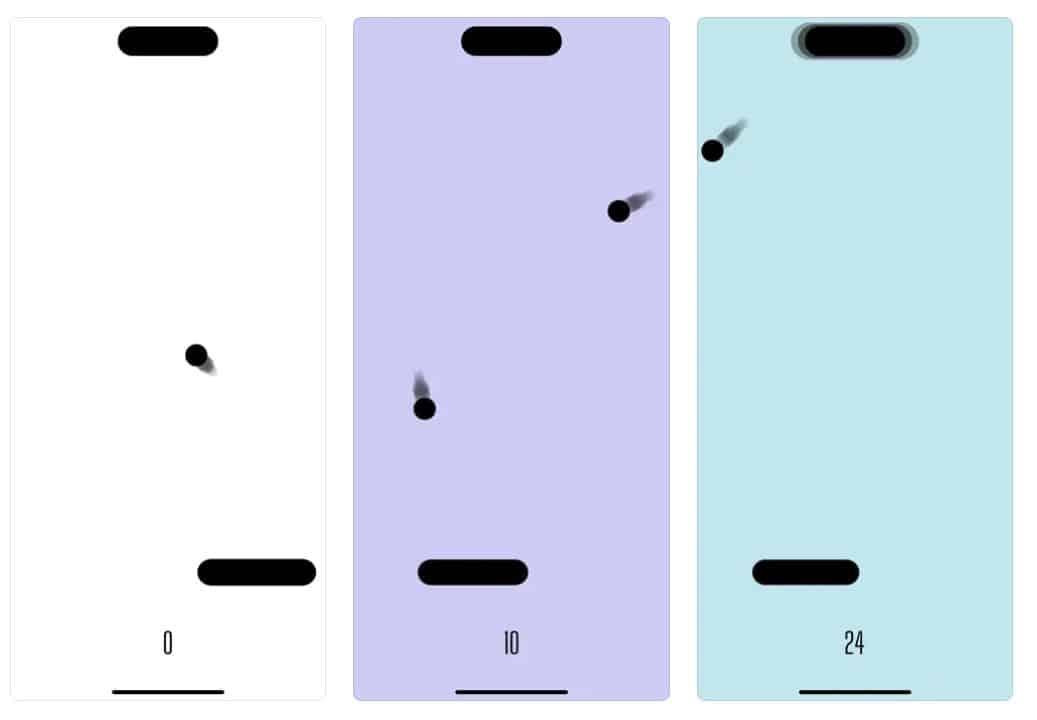 For the iPhone 14's Dynamic Island feature, an entertaining, free-to-play game called Hit The Island was developed. Users play a pretty basic game of Pong with the Dynamic Island by hitting Pong balls at the Island directly with a paddle in order to score points.
Download the Hit the Island app for your iPhone
#3 NPR One
Another useful app to add to this List of iPhone Apps that uses dynamic island, that is Fun and Creative is NPR One. The New York Times rated it as one of the top iPhone application of 2016. This allows users of the iPhone 14 Pro to consume local and national news and listen to talk radio.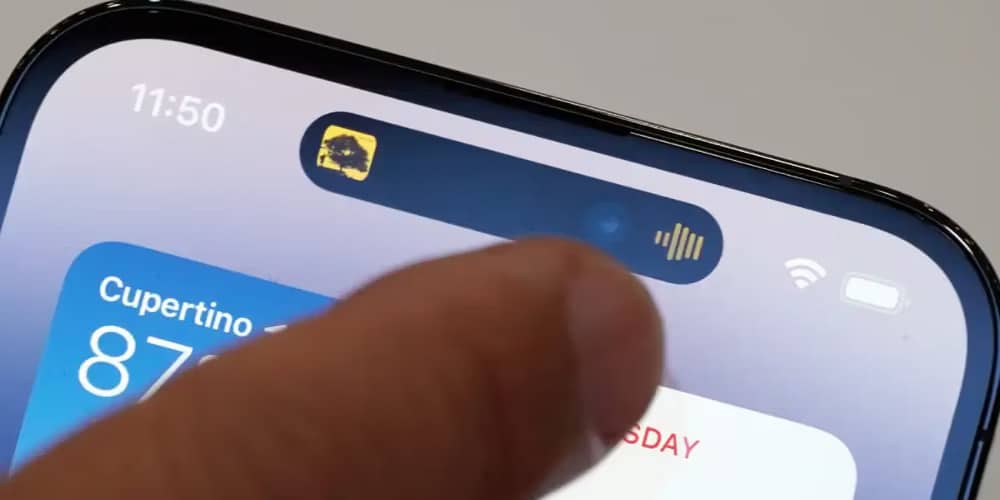 Users may access live local NPR stations, several NPR podcasts, music, and more, and Dynamic Island makes navigating the site simpler.
Download NPR One for your iPhone
#4 Audible
I hope you have heard the name Audible, one of the best audiobook platforms available right now. Now it is easier to access the application using the dynamic island feature.
For those who wish to enjoy listening to lengthy or short-form spoken word, music, poetry, etc. Together with the beloved Amazon product, Amazon Music may be utilised with the great new iPhone 14 pro function. Yes, Audible supports the dynamic island feature with a few shortcuts like going to the app, play pausing the song.
Download the Audible app for your iPhone
#5 Spotify
I love using Spotify, one of my favorite and most used applications on my phone. Now with the help of dynamic island, Spotify does a job with ease. Yes, I love the accessibility of Spotify.
Apple Music and other third-party applications utilising the Now Playing API, such as Spotify, YouTube Music, SoundCloud, Overcast, Stitcher, and others, can play music.
Download Spotify for your iPhone
These are the 5 third-party applications that have good support of dynamic island without bugs as of now. I will update this article when I find more apps for the dynamic island for iPhone in coming days.
If you find these list of iPhone Apps that Uses Dynamic Island with Fun and Creative Apps. You may consider sharing this article with your friends if you find it useful. Have a wonderful day.