Apple iPhone Users (not everyone or every iPhone model user) can claim $25 by filing a claim as apple have lost its case in court for Battery Throttling issue. The case was in court for almost 2 years and the verdict came just couple of days ago.
After multiple class action lawsuits filed against Apple for intentionally slowing down older iPhone models to force the customers purchase new iPhone's, people who have filed the lawsuits have won.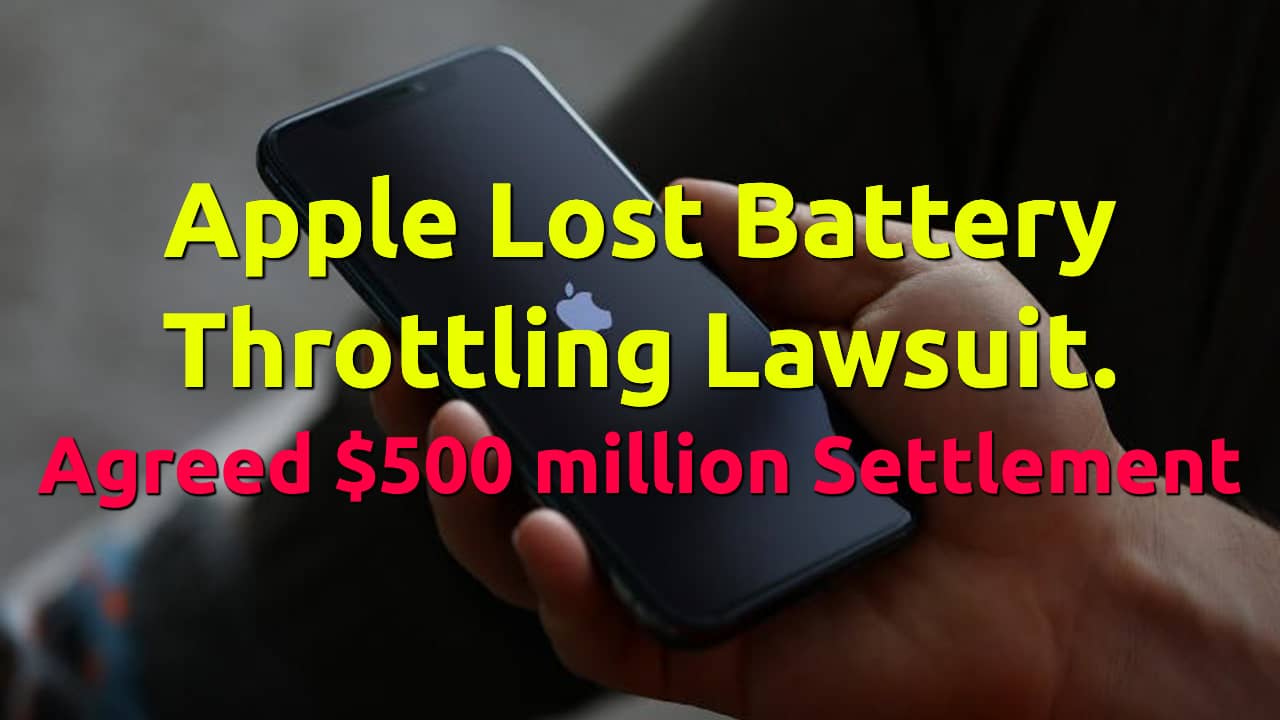 Though apple apologised and launched a program where iPhone users can replace batteries for $29, discounted from actual price of $79. And also explained that the throttling was done due to chemical reasons and not because with any intentions to make the users upgrade to newer iPhone models.
Ageing batteries can cause shutdowns when the iPhone is at its peak performance and the battery cannot handle it. So to prevent data loss and sudden reboot or shutdown of an iPhone, Apple had to slow down the performance of the older iPhone models.
To be specific, the iPhone's that has aged and with less battery health. Talking about battery health, apple have introduced the same with iPhone 6 and above models when iOS 11.3 released. Though it was a must have feature, since the launch we cannot deny the fact that it made many iPhone users go gaga over constant reduce of Battery Health Reduce.
It makes us check with the battery health percentage frequently and many people worried about it constantly.
How to File a Claim for $25 Apple Lawsuit Credit?
Coming back to the topic, Apple hasn't given any document or published a response and process document to register for a claim from users till now. We will be updating this page once there is an update from apple side, if the settlement of $500 million dollars has begun in the split of $25 per iPhone customer.
Who is Eligible for iPhone Battery Throttling Issue $25 Apple Credit?
If you are a user of iPhone SE, 6, 6 Plus, 6S, 6S Plus, 7 and 7 Plus and a resident of U.S.A, you are eligible for $25 Apple payment. We are not sure how the payment will be made to its eligible users yet. Either through Store Credit or Cash, and apple have to publish a statement in their news blog anytime soon.
After loosing the battle in French court last month, Apple have lost it in U.S for the same Battery Throttling case. Are you one of the eligible customer who can claim $25 Apple Credit? For throttling your iPhone Battery?
Share your feedback in the comments below. Feel free to share this news with your friends and followers at Facebook and Twitter. Have a great day.