SSL Certificates ensure that all your website transactions are encrypted and secure from several hacking attacks and gives complete trust to your customers and visitors. Google recently made it mandatory for websites to have SSL certificates and they do give positive boost as an SEO signal. Website owners, bloggers can now buy cheap ssl certificates while protecting all their website communication with their visitors. We hand picked few best SSL certificates that are easy to setup and very affordable with yearly billing and provides 100% security to your website.
Its all about security and building trust with your customers. SSL Certificates ensure that your customers data (IP Address, Browser Info, Transaction Details) are encrypted and safely stored in your website database.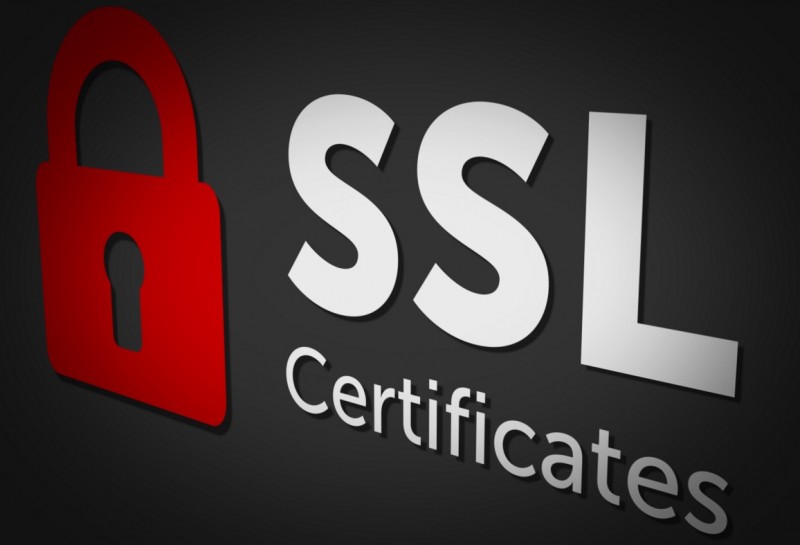 If you are running a shopping portal or a website that sells some product, then it is essential to use Best SSL Certificate to protect your customers identity and website transaction data as well. It's not just a green sign that you and your website visitors see prefix to your domain name in URL tab. It's more than that and let me explain few important reasons why you should buy best SSL certificate for websites and blogs. Also, i have compiled few FAQ's to answer some questions you may have in mind.
There are several Free SSL Certificates Provider out there, but compatibility with popular web browsers and security cannot be guaranteed. Let's Encrypt is one such free ssl certificate provider and recently, hackers were able to install those certificates on malicious websites that spread malwares and other spyware applications. So paying few dollars for best SSL certificate is absolutely worth.
Why use SSL Certificate?
Following are the reasons, a webmaster or blogger should consider using SSL Certificate in their website. SSL Certificates provide best in class security with encryption and sign of trust to your website visitors.
Any website visitor can click on the green lock or your company (brand) name located prefix to your domain name in URL tab for more details, such as,
Verify the domain name, company information, business address, certificate signing authority and type of encryption (SHA, RSA etc.,) with exact bit value used to encrypt the website and user data you have just shared.
SSL Certificates protect every single visitors IP Address, System information, Order Information and other Privacy related information with strong military grade encryption.
SSL Certificates protect visitors from man-in-the-middle attack, eavesdropping and phishing attack.
PCI Compliance enables your website to accept Credit Card information and other User data from your visitor and process them securely, which requires a valid SSL certificate in your website.
SSL Certificate is essential for Shopping Website and any Website that accept and stores user data via Forms.
Installing SSL Certificate in Website
SSL Certificate installation takes less than a minute. If you have hosted your website in Self Hosted Web Hosting environment, then simply create a ticket to request your technical support person to install SSL certificate in your website. The only requirement is, your domain should have a Dedicated IP address and you can buy that for approximately $2 a month.
It is possible to install SSL Certificate even you have your website hosted in Shared Hosting like Hostgator, Bluehost and any hosting providers. Buy a Dedicated IP and mention the SSL certificate details with your support ticket to complete the installation.
For Unmanaged hosting environment, follow few steps suggested by SSL Certificate provider to install and enable SSL certificate in your website.
What is Wildcard SSL Certificate?
Wildcard SSL Certificates are available with all the SSL Certificate service providers that we have listed here. Wildcard certificates are double the price or little higher than that as it provides few extra features than single domain certificates. You can use Wildcard SSL Certificate for all your Sub Domains. So if you have a shopping website that has one or more sub domains to process payments, to assist customers via chat help desk then Wildcard SSL certificate is the best for you.
Best SSL Certificates
Alright, without any delay let's read about the list of Best SSL Certificates that also cheap and affordable for website owners.
RapidSSL Certificates
California based RapidSSL certificates are definitely the cheap and best SSL certificate available for static website or dynamic websites. You may have a website that sells couple of products or accepts user registration information or any other form that accepts and stores user data and looking for a basic SSL certificate for websites, then RapidSSL is the cheap and best SSL certificate option you can go for.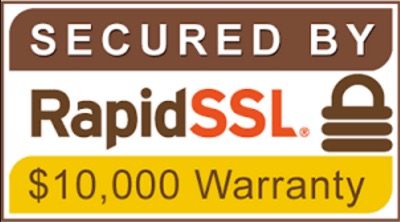 up to 256 bit encryption guarantees you the best encryption and trust you can provide to your customers and visitors. Good browser compatibility score. RapidSSL single domain certificates starts at $49 / year. If you have sub domains under your website, then consider Wild Card Certificate which provides you strong encryption across all your sub domains at $199 per year.
Your SSL Certificates are issued in minutes once you completed the Registration process. You can easily Renew RapidSSL and verify your SSL Certificate from your account Dashboard.
Price: $49 and above.
Warranty: $10,000
Website: RadpidSSL
Deal Alert: You can buy RapidSSL Single Domain Certificate for just $9.99 / year license from our offer page. Check it out below.
RapidSSL Certificate for Websites at Just $9.99 per Year