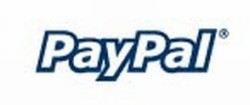 Paypal 4 days back sent an email to all indian users mentioning that after 31st july the electronic fund withdrawal option will be disabled only for indian users. Today 31st July they sent another email with the message, that the electronic withdrawals in india will continue as usual without any demands or policy changes.
You may also interested in:
We've received good news. You can continue to enjoy electronic withdrawals just as you did before.

While we have received your appreciation for the advanced notice and the refund of the cheque processing fee, we also have heard loud and clear that you highly value the ease-of-use of our electronic withdrawal service. Our customers are our number one priority and we are working tirelessly to improve our service.

Thank you for your patience and in appreciation for your continued support, we will still provide the $5 USD processing fee refund for any cheque withdrawals made from July 29, 2010 until further notice.

For any enquiries, please contact PayPal customer support by logging into your PayPal account and clicking on 'contact us' at the bottom of the page.
Thank you,

The PayPal Asia Team
Ofcourse, its a great news for many online money makers to continue using paypal. However getting ready with paypal alternative is always a recommended one.