Remo Recover for Android Review and Remo Recover Coupon Code with 25% Discount is here for the best Android Recovery Software.
Android is superior in storage compared to Apple's iPhone and iPad. You can extend the storage with memory cards to store more Photos, Music, Videos, Documents, Apps and Data. We use our smartphone camera as our primary camera to take Photos and Videos during our family vacation or trip with friends. Those moments will never come back but the photos taken there using your android mobile phone camera is the best time machine to remind you about the fun and joy you had at that time.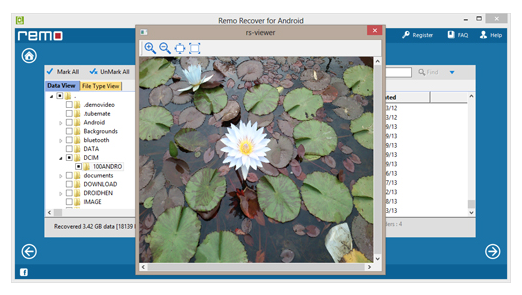 It is very important to store backup of such photos online using Flickr or Google Drive cloud storage services which will protect and keep the photos safe for long time. What if you accidentally formatted or some apps you have downloaded crashed and erased all the Photos, Documents and Videos you stored in your smartphone? It happens when it comes to android as the apps are not 100% optimised for all smartphone hardware.
Also Read, mSpy Review and 15% mSpy Coupon Code Discount, Best Spy App for Android and iPhone.
That is the reason, i always recommend my friends to frequently take backup of their Photos and other important documents online using Dropbox, Flickr or Google Drive. It is not easy to recover once the data is lost or accidentally deleted from your android smartphone.
Remo Recover Coupon Code Discount
Well, you dont have to worry anymore, if you have deleted or lost your precious photos and important documents and files from your android phone storage or memory card. Remo Recover for Android will help you get your files back safely and securely. Preview the files before initiating the file recovery process from your android mobile storage or memory card. You can also recover deleted or lost android app installed on your phone. It retrieves (.apk) files from any android phones in minutes. Deep scanning across the devices memory area and external memory card will discover any deleted files since you started using your phone.
Scenarios you may lose files on your Android Device
If there is any virus attack on your android smartphone via application, bluetooth or memory card, you may loose your important, sensitive data and files.
Accidentally formatting the phone which results in deleting all the data and files stored in your memory card.
Memory card corrupted because of some malicious apps installation.
Phone Memory or External Memory corrupted due to disk optimisation apps or switching off the device abruptly.
Removal of Memory Card which may result in Android OS Collapse.
File System level damage or unreadable situation.
Personally, I experienced a sudden phone crash and reboot once when i installed "Flipboard" from Google Play Store. I was wondering how come an app downloaded from google play store can crash the phone? Well, i was using Micromax Canvas model and so surprised to see the phone crashed for downloading an app from play store which also featured and most downloaded.
Resume Scanning
Remo Recover for Android lets you stop your file discovery and resume it later at your convenient time.
Fast File Recovery for Android
Its unique algorithm makes it run super fast on discovery and file recovery from your android device memory and memory cards. It is super fast, safe and easy to use file recovery software for android.
Remo Recover Android Discount Coupon Codes
You can always give a try with remo recover for android free trial license before purchasing the actual full version. Trial version is limited but you can see how it works as promise. So when you want to recover more files than limited trial version offers, you can always purchase the software full version license in a minute.
Thanks for reading, and i hope you finally found the best file recovery app for android phone. Do share your feedback after using this brilliant piece of software. Also, dont forget to share a word about this great app via social media with your friends and followers. Have a wonderful day.