Google has introduced People Widget which makes certain features to become handy. When we open a received email you will get this people widget displayed in the right side of the page. Getting the email address of the sender, initiating a quick chat session, or making a phone call over google voice and checking the recent conversations are the different areas we can navigate from this people widget.
Google People Widget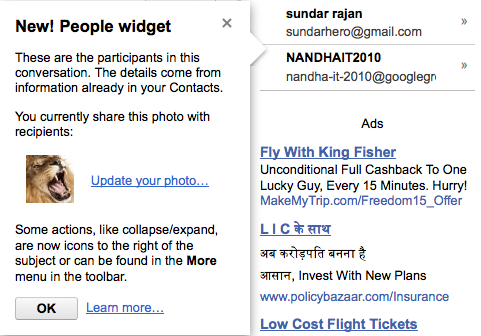 Google+ Social Networking site by google launched yesterday under invitation mode and here we have a simple feature update with all our gmail accounts. Lets wait for more surprises in coming days.
You may follow us on Twitter or like us at Facebook to get more updates about Google.