Apple may release iPad 3, its next tablet upgrade this February on steve jobs birth anniversary. There is always a "may release" to protect the claim for this rumors :). Lets continue with more such may terms to see what and all will be the features of iPad 3 that is expected to be launched on coming February 2012 may have the following improved features and hardware changes to give more power to the tablet world. This post is compiled based on various sources that has some possible iPad 3 features and hardware specification details.
iPad 3 Release Date set to March 7, 2012.
iPad 3 Release Date
There are rumors that says iPad 3 release date may be February 24, but nothing is confirmed till some leaked news from valid sources come out.
iPad 3 Hardware Specification
Lets start with the hardware changes that iPad 3 will have.
Processor
Currently, iPad 2 have an A5 Chipset and PowerVr SGX543MP2 GPU that delivers great graphics for Gaming and Video. So it may be A6 Processor that has Quad Core feature can change the way once again that iPad works with improved Processing power and GPU capabilities very much.
Camera
iPad 3 Camera may come with 8 Megapixel to record 1080p HD video with excellent clarity. Where there is also a chance for bringing LED FLash facility to capture great pictures at night also. iPhone 4S has that notable change compare to iPhone 4 where the picture quality got lots of improvements and the Flash really makes the picture good at night time photo shoot as well.
Fingerproof Technology
Apple has recently got its patent to fingerproof technology and we can experience the same with upcoming apple devices without doubt.
iCloud and More Storage
One of the amazing feature is iCloud, where it syncs all your iOS devices with the photos, contacts, notes, and documents that you save on one device. The movie service is also expected to be launched through iCloud where you can download and watch it at your convenience. The advancement in iCloud also gives an option to see increased storage space for apple devices where iPad 3 64GB Model may become basic version and iPad 3 128 GB, iPad 3 256 GB Storage can possibly arrive to let users store more music, more videos and data.
In this way Apple can start selling its iCloud extra storage space plans to the users where they will buy icloud storage apart from the free 5GB, to store more contents on iCloud and access it from other devices.
SIRI on iPad 3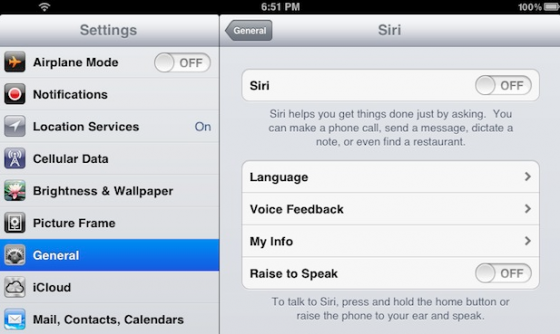 Another most expected feature that Apple may consider bringing SIRI the virtual assistant featured on iPhone 4S (A5 Processor) device on iPad 3 as well. In the recent meet the Apple spokesperson have clearly mentioned that apple has no plans to port siri on iPhone 4, iPod Touch and iPad 2 so far. So in future there are chances to get SIRI on other devices officially.
HDMI Port on iPad 3
This is another possible feature where you will not require any additional converter cables to share the iPad screen with TV for presentation purposes.
iPad 3D Display
iPad 3 may also support 3D Technology to watch 3D videos on your iPad itself. They may also provide a 3D glass as an accessory or along with the iPad to once again show the difference from its competitors.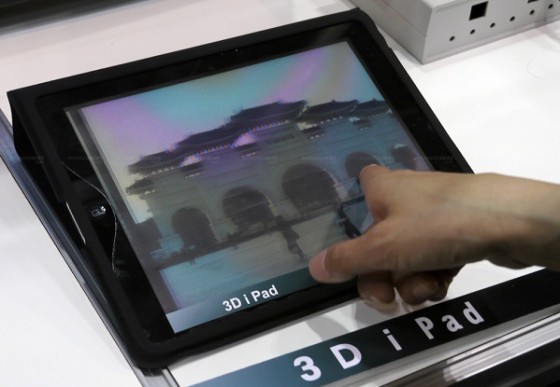 [Image shows a kenya brand tablet with 3d feature]
Retina Display on iPad 3
Retina Display gives ultimate 960 x 640 screen resolution on iPhone 4 and iPhone 4S to see the texts and picture more crisp and sharper than any other smartphones. That means 326 pixels per inch that totally lets human eyes to not differentiate what they see on the phone. iPad 3 display may come up with 2048 x 1536 pixel to feature that Retina Display to an amazing big size screen.
Thanks for reading and you may add more possible features through comment below. Also dont forget to share this post to let your friends across social networking sites also to share their inputs.